⁄

Up and Armed
Partners Desiree Girlato and Amanda Phuong combine jewelry with vintage for a style that's impenetrable.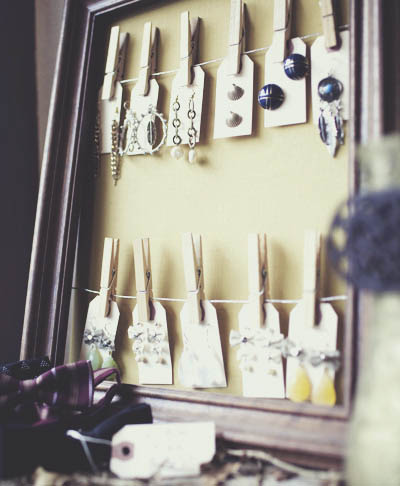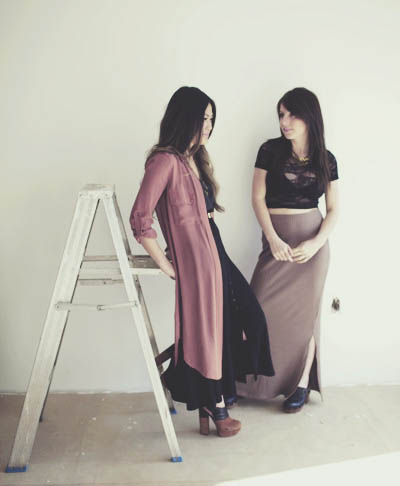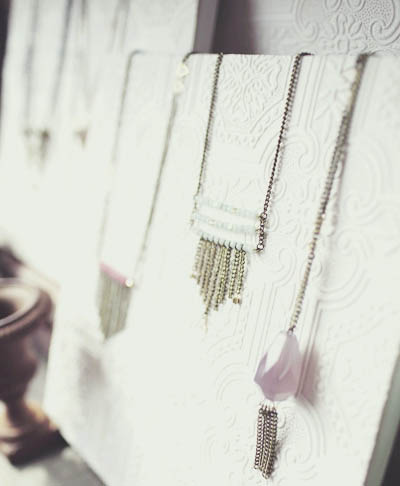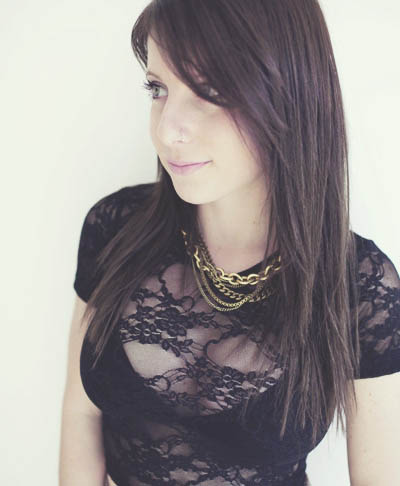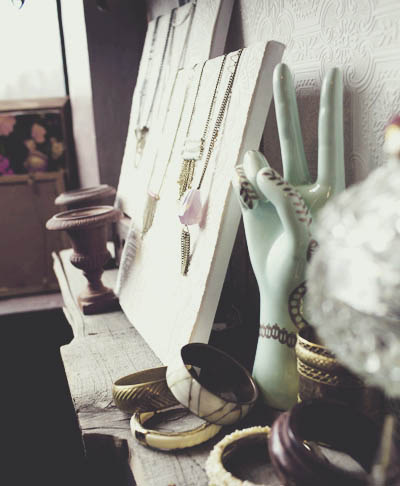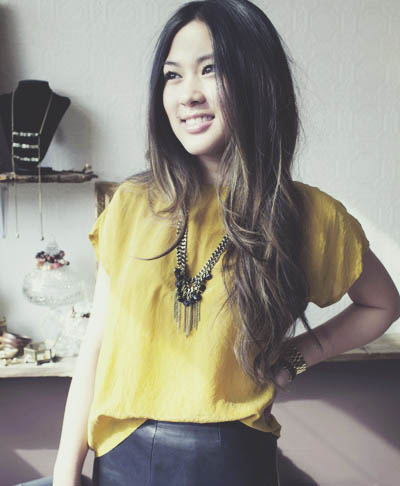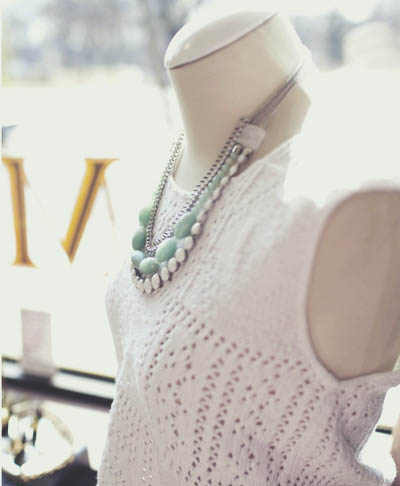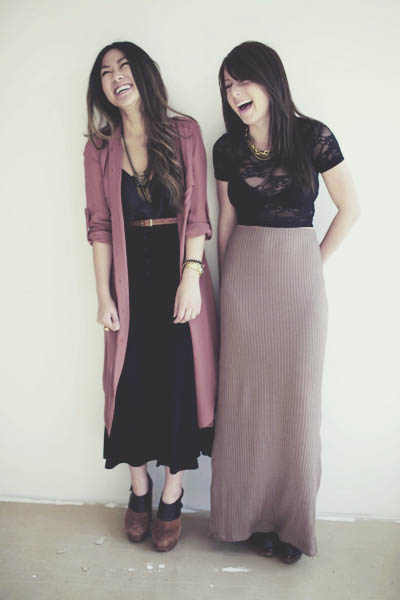 When I pull up outside of 1024 Dundas St. W., across from Toronto's Trinity Bellwoods Park, a freak snowstorm has just ended. The cold dampness hanging in the air forces me to move quickly across the street, seeking refuge inside the small but cozy space behind a sign hanging in the boutique's front window.
"Armed," it reads. And once I step inside, I immediately understand why.
Dozens of necklaces, rings, bracelets, bangles and body chains are artfully arranged around the intimate space, while a selection of vintage clothing hangs near the wall furthest from the window. Many of the accessories are bold—some look almost industrial—and it's easy to envision how someone adorned in any number of the distinctive pieces could look as though they've suited up in some sort of stylish armour.
The majority of the designs are entirely original works, created by owner Desiree Girlato, who opened Armed in August of 2011 along with her partner and vintage shopper extraordinaire, Amanda Phuong.
The two, who met in their first year studying fashion management at Humber College, discovered their distinctly different talents early on.
"I was originally in fashion design," says Girlato. "But I hated sewing. I found that the product wasn't coming fast enough. With jewelry I found instant gratification. I could sit down for a few hours and I'd have something to show for it."
"At first I didn't even know about it," says Phuong. "But then I went over to her house and her desk was covered, and I said, 'Oh wait. So this is a thing. You like to make jewelry.'" Armed first opened with just a few of Girlato's pieces, but it wasn't long before she approached Phuong with the idea of adding vintage finds into the mix.
"With vintage being such a large market, especially in Toronto, it's hard to set yourself apart and it's hard to do something different that people are going to notice," says Phuong. "I think that by putting vintage and jewelry together, that's something really different.
When people come into the store they can feel that it's cohesive and like they're just walking into someone's closet."
"We always consult either each other on what we're doing. I'm always asking her to model the jewelry for me," says Girlato. "But while we work as a really cohesive team, we also work really strongly separately."
"I mostly look for things that I like and that I would wear," Phuong says of her vintage selections for the boutique. "I was born in the 90s and I'm very into 90s fashion, inspired by Kate Moss and Naomi Campbell. But I also like classic looks. I'd say the look I go for is classic but modern and relevant to today's fashions."
Girlato, who used to organize frequent garage sales as a child and even opened her own swim school, admits she's always had an entrepreneurial spirit.
"I've worked a number of jobs, and I have a hard time working in places where I don't have a lot of autonomy or control in my day-to-day structure. I have a lot of creative direction," she adds. "And I don't like to be swayed."
Since opening the boutique, the duo has not only developed a keen business sense—but a cause as well. After Girlato moved into the space above the store, she and Phuong met Jacob, a neighbouring boy who suffers from autism.
"I met him when I started working with Desiree at the store," says Phuong. "He's absolutely the sweetest boy ever, and it's such a shame because he can't speak."
"[Autism] is underfunded," adds Girlato. "And I feel like there's so much potential for these kids."
In an effort to raise both responsiveness and funds in time for Autism Awareness Month in October, the duo will design and sell special pieces this summer—including handcrafted flower crowns—with the majority of proceeds going toward autism research funding.
"We have the venue to do something awesome and I think the store is more than just an opportunity to sell product," says Girlato. "It's an opportunity to become part of the community and to do something on a platform where people are listening. It's important for us to give something back, and I think this is a way for us to do it in the creative way that we know how."
With the store's first birthday just months away, Girlato and Phuong are working harder than ever to continue gaining momentum. Their first full collection, Dreaming Awake, will launch for the Spring/Summer season in May.
"It's very whimsical, with lots of colour," says Girlato.
"We went to Arizona and the scene there is so beautiful. I tried to pull that inspiration into my jewelry this season, to give it a really rich feel, yet still making pieces wearable on an everyday basis."
In addition to the new collection, Armed will continue to host a monthly pop up shop, showcasing designers such as Wild Moon, Faren and Blackbird to keep the offerings available in the store fresh.
Neither Girlato nor Phuong can predict the future of Armed in the months and years to come. They do know, however, that the creativity and entrepreneurial nature allowed in running their own business is exactly the kind of work they love.
"I would want to keep doing this for as long as I could," says Phuong. "If we could do this forever, I would."
"As long as we can keep doing it," adds Girlato. "We will."