⁄

Super Duo
Two familiar faces in the city's music scene join forces for a match made in rock'n'roll heaven.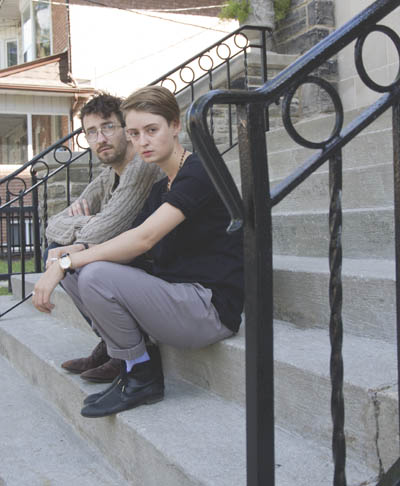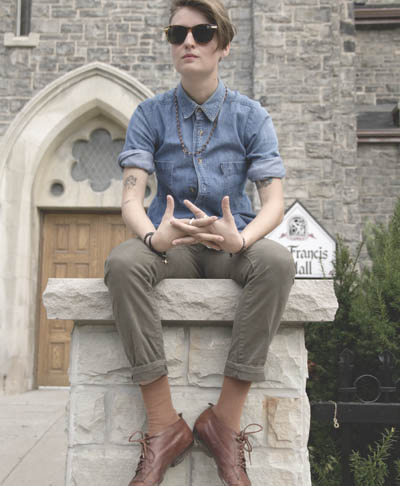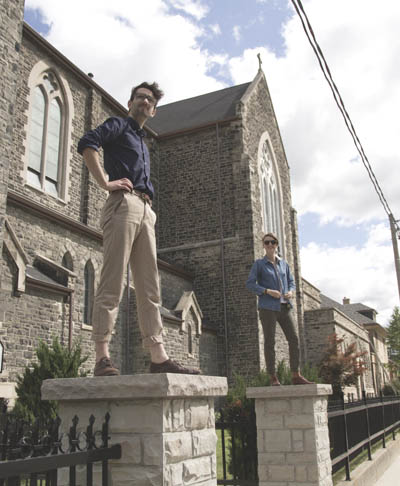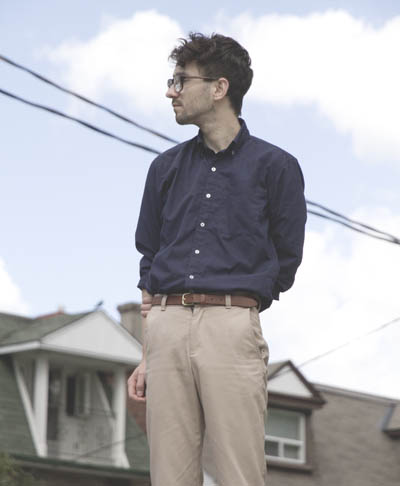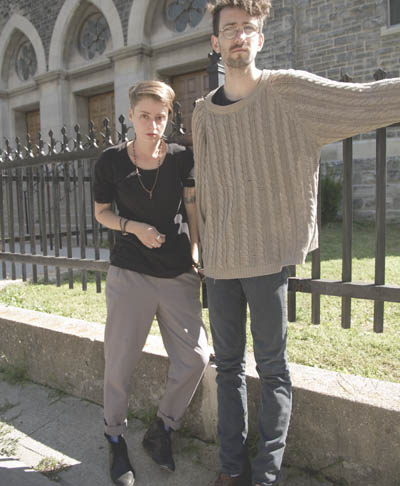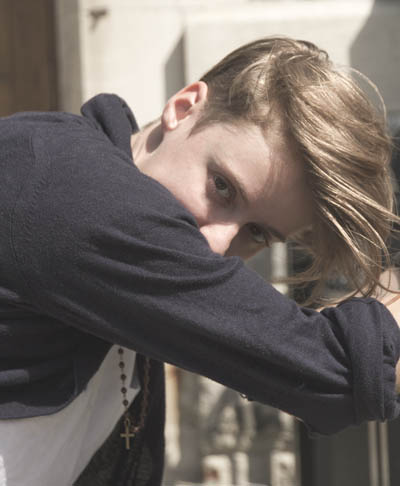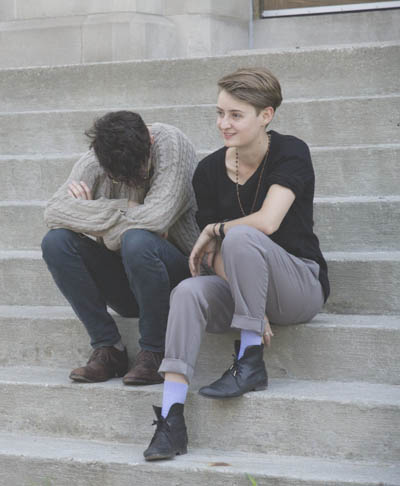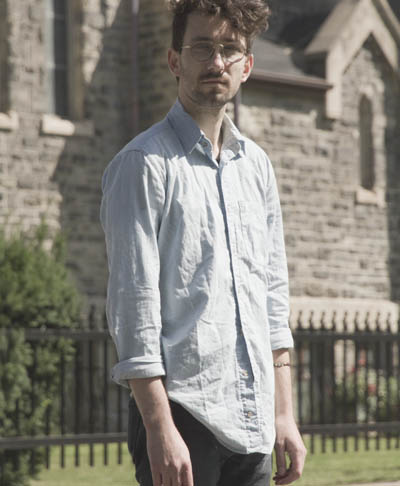 [audio:http://otmzine.com/wordpress/wp-content/uploads/2011/09/05-Always.mp3|titles=Army Girls - Always]
Although the name Army Girls may be pretty new to Toronto music fans, the same can't be said about the duo that make up the act. Vocalist and guitarist Carmen Elle is known for her work with bands like Austra and past OTM-ers Donlands and Mortimer, while drummer Andy Smith has made a name for himself with Heartbeat Hotel. It's been a long wait for the release of the pair's first EP Close to the Bone which they recorded live off the floor back in February. But now that it's out, it's time for Army Girls to take the spotlight.
Amanda Cuda: You've both been part of other well-known Toronto bands, so what made you decide to get together and form Army Girls?
Andy Smith: We came together I guess about a year and a half ago. And it was really just the solo Carmen Elle show and she asked me if I wanted to fill in on drums to, I guess, spice it up a little bit or something.
Carmen Elle: Yeah, it was for the purpose of a larger scale show at the Mod Club that I booked that I didn't want to sound too bare boned. So I asked Andy because he's fantastic and I've always wanted to work with him.
AS: Likewise.
AC: Did you guys know each other for a while before you started this?
CE: Yeah, a couple years. I just kept booking these shows and asking him to play in isolated performances and then eventually we just thought that we should put a name to it. For the first year we were pretty much just performing under, I guess, my name. But not really a name.
AS: Yeah, it was essentially Carmen Elle on the bill. Which I wasn't opposed to.
CE: I was opposed to it!
AC: How did the name come to be then?
CE: I saw a cool looking chick walking along Bloor Street wearing a camouflage jacket and she had this marvellous flattop.
I was sitting in the car with my dad and I was like, "What about Army Girls?" And he was just like, "I don't hate it."
AC: So that was the deciding factor? "I don't hate it"?
CE: Oh yeah! Because when you're naming bands it's just the worst thing ever.
AS: Oh yeah. Every band name you come up with you can't help but think that there will always be a better one you could have come up with.
CE: And everyone's always like, "That's the worst name!"
AC: Can you tell us any of the bad ones? Do you remember them?
CE: The only one I liked other than that was Stampede and everyone was like, "Well you're not a country band. You can't do that." Yeah, there are like these unwritten rules that you have to follow.
AC: What was it like recording Close to the Bone?
AS: Cold.
CE: It was cold, yeah for sure. We went to a studio, in the east end that is kind of the hub of the east end music scene.
Tropics and Young Governor rehearse there. Ben Cook, who produced our album, is in the band Fucked Up and he also does recordings for all the bands that come to that studio space. I cold called him to be honest. I was like, "Hey, I really like your recordings. Do you want to record my band?" And he was like, "Yeah! Sure, OK. Let's do it!" It was really fast and smooth. We recorded five songs in four hours.
AC: I hear your music and I hear a really heavy soft band, if that makes any sense. How would you describe Army Girls for anyone who hasn't listened to you yet?
AS: We think of ourselves more so – well I don't know if we do but – we do strive for a soft heavy band.
CE: OK, I think that it's just about an energy that you're trying to convey to people and to get them to respond to. Like, in a live setting people generally respond when there's something to feed off of. There are few performers who can get away with just standing still and conveying something that people will react to. And so for us, it's mostly just about trying not to vomit.