⁄

Space Meets Colour
Behind these vibrant hues is Bailey Govier: an artist who's creating conversation through laughter.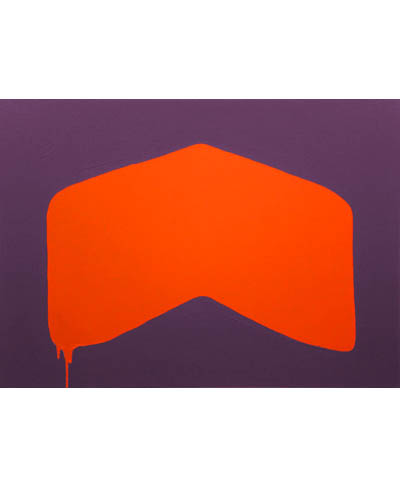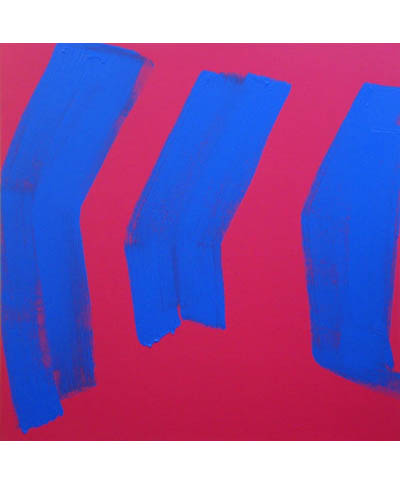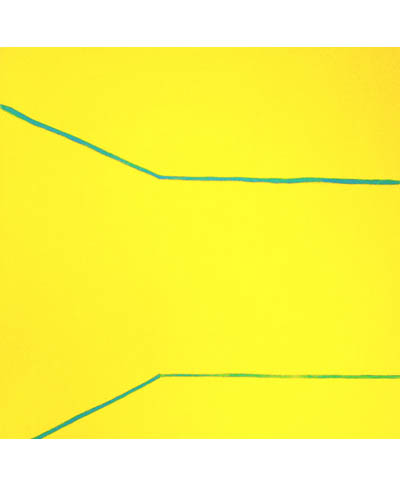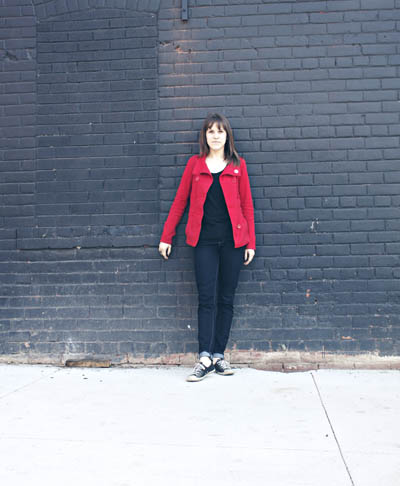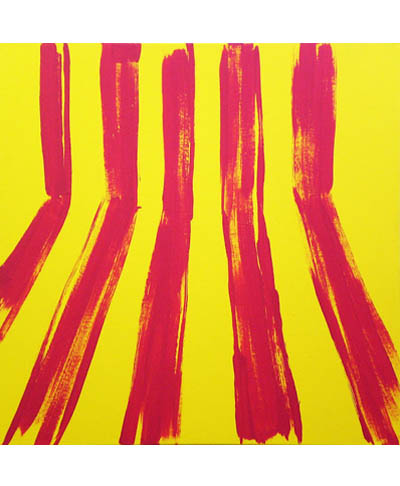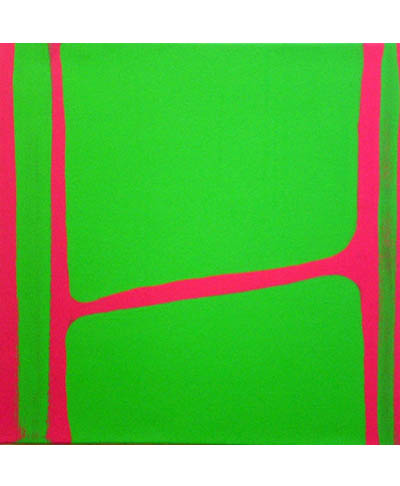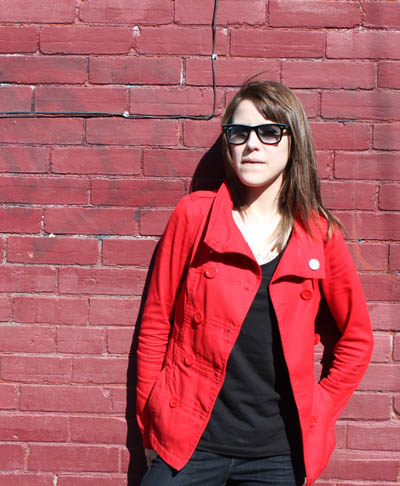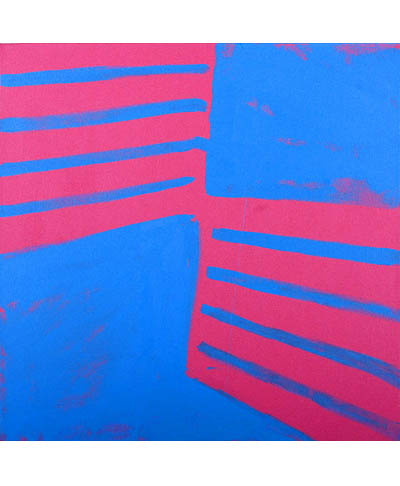 A year after graduating from a fine arts degree at the University of Guelph, Govier was one of 16 artists showing their work at the Artist Project festival in Toronto, chosen from 500 applicants. The red sale dots beside all of her paintings were an obvious indication of this artist's phenomenal take on space and colour. While her days may have changed from 14-hours lost in a studio to managing a full-time job to fund her art supplies, every day off is still spent devoted to painting (and the odd load of laundry.)
It might surprise you that the artist behind the bold and vibrant canvases is a self-proclaimed shy girl that loves writing, reading and music with punk rock tendencies. After rejecting initial inklings to create 'creepy' paintings, Govier's now adding some humour and fun to the art world by defying the idea that art has to be serious.
Rebecca Burton: Tell us about The Artist Project.
Bailey Govier: I was one of the Untapped Artists. I responded to a call out for young emerging artists, in school or just out.
I heard they received over 500 applications and I was one of 16 people chosen. I didn't realize there were so few, and when I did, I got really excited. I had never heard of [The Artist Project] before so it was my first time applying. I'm grateful to Claire Taylor, Director of The Artist Project, and all the other Untapped Artists as we became close friends during the show.
RB: What was the feedback like?
BG: I sold my work to families and a lot of young couples who were interested in the bright colours. I sold to a couple of architects, because I do deal with architectural spaces: trying to create a three-dimensional space on a two dimensional canvas. The one woman who bought The Drip, which was the most publicized painting, was a Guelph graduate herself so we made a great connection. The overall feedback was either people were really drawn in by the colours and wanted to know what it was all about, or people simply shrugged it off, laughing and not giving it much attention.
RB: How do you respond to people laughing?
BG: I don't blame them. Maybe ten years ago, I might have laughed at it too. It's just a lot of bright colours and lines. But I don't think that's a good way to approach art, just to laugh. I was happy to explain the work to people. If they laughed, I would say 'I know' and maybe we could start a conversation about it.
RB: Can you describe the ideas behind your work?
BG: In university, I would read old art history books about the abstract expressionist and occupiable space on the canvas. You can see a space within it that you can actually just walk into. The idea the canvas is actually just a flat surface. I was kind of just instructed to see how far I could take this idea and in a more literal sense, so I started depicting architectural space. I tried to see how minimal, how obvious and how far I could go with it before it doesn't look like a space at all. I use house paint, go into Home Depot and just look for the brightest most obnoxious random colours I can find and see how they play off of each other.
RB: What void are you filling on the art scene?
BG: I guess I would say specifically with attention to painting I'm kind of adding a sense of humour. Making it a little bit lighter, I think painters are always on the defensive because there are always these conversations about how painting is dead. I hope that my paintings, their simplicity and their really bright cheerful bold saturated colours, make people relax a little bit and feel more comfortable with painting. You can have something to say but it can still be really beautiful and cheerful – not so serious or gloomy.
RB: Is your family supportive?
BG: My grandpa was a painter but he never thought he needed to bring it to a gallery. He just painted at home in a studio beside his bedroom that always smelled like paint thinner and he would just sit there, like Leonardo Da Vinci, taking things apart and putting them back together. I remember sitting there watching him. So when I decided I wanted to be a painter it wasn't surprising to me. He was one of the reasons I trusted art was a good decision.
RB: So what's next for Bailey?
BG: I'm currently featured in an online exhibition called Abstraction in Canada hosted by Little Paper Planes collective in California. Next, I'm just going to start making more paintings. I'd really like to relocate to Toronto at the earliest opportunity. I'd like to find a gallery to get some feedback from. Then I don't know. I want to keep doing what I'm doing and then continue to be a painter, own a gallery and be just in the arts fulltime.