⁄

Dmitri Karakostas
Analog photographer Dimitri Karakostas' documentation of modern counterculture is all based on chance.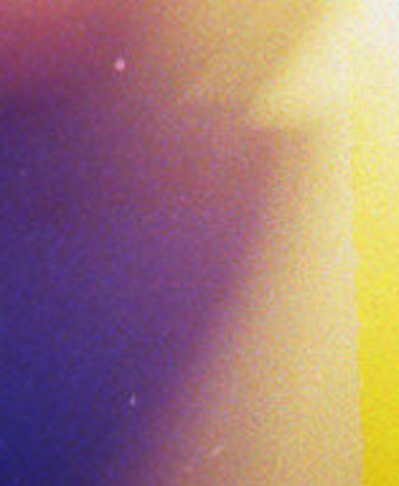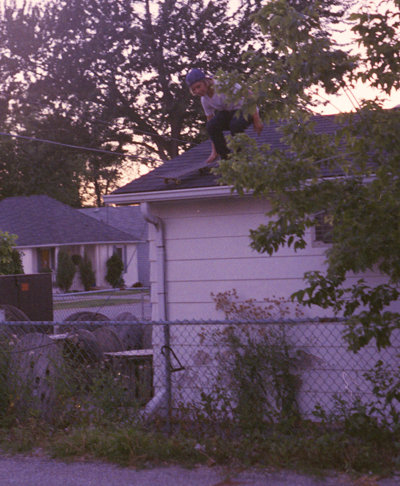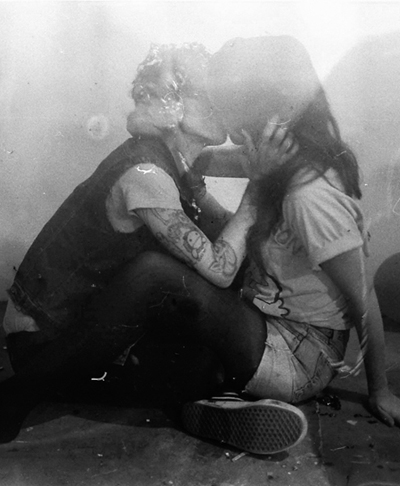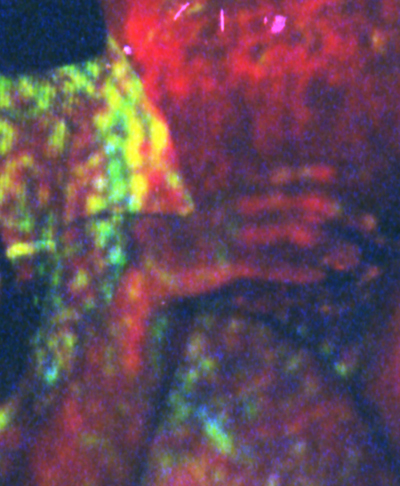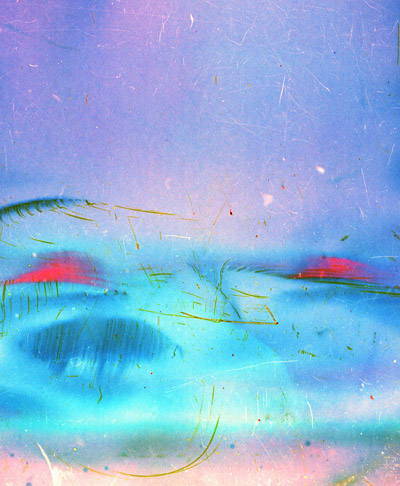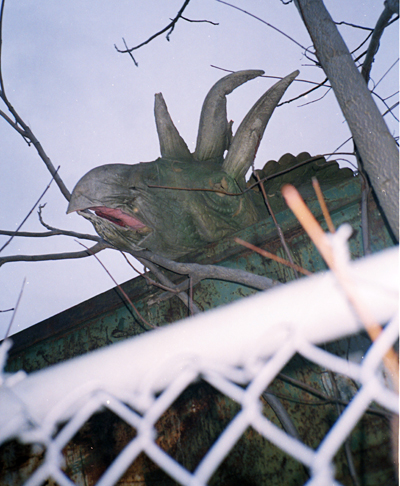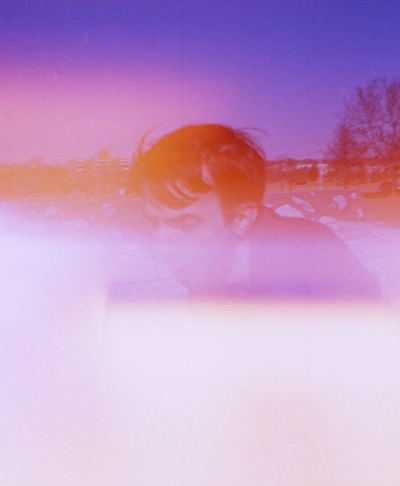 Dimitri Karakostas is the kind of photographer who likes to bother people. "I kind of like annoying people," he says, taking time out of a friend's birthday dinner at a Bloor West restaurant to talk. "I just like being an antagonist." A quick visit to his website To Be Honest I Expected More reinforces that notion, where in a week when the Stop Kony movement has blown up across social media, the young Toronto photographer has Photoshopped images of the Ugandan guerilla group leader Joseph Kony in between deceased rappers Tupac and Biggie and on the face of basketball player Kobe "Kony" Bryant.
Karakostas' work, he admits, stumbles into that grey area of propriety that makes many uncomfortable. Referencing his nudes however, proves that Karakostas is unaware of just how controversial his work is. "I think it's just hyper-commonplace. When anybody sees a pair of boobs now, nobody's scandalized by it. Tumblr culture has just made it very accessible for anybody to be an amateur pornographer."
But his work is scandalous and Karakostas himself is political. A literary man with perfect speech and not a hint of a Canadian accent—he pronounces Toronto with a hard "t"—he isn't shy about sharing divisive opinions in his work. "There's really no general theme or style [to my work]. I'm just trying to document counterculture movements and reactions to trends from a non-biased, third party viewpoint."
The counterculture is alive and well in Karakostas' impressive oeuvre of analog photo series that capture urban youth culture in colourful stills of contentious subject matter. Karakostas got his start in street photography when he purchased his first camera, a Polaroid One-Step 600, to shoot his friends skateboarding. "Because we lived in Arkansas, Polaroid film was scandalously cheap. It would be, like, $5 for a double pack at Wal-Mart so I would just get my mom to pick me up as much of it as she could every time she'd go out and I'd just shoot my friends being bad."
Having dropped out of high school, a decision he calls the best he's ever made, Karakostas received almost no formal training in his art. He moved around North America, taking shots with a point and shoot camera everywhere he went and this methodology has become his modus operandi throughout his professional career. "There's not that much thought or idea; I don't really plan to go out and shoot things. Whatever piques my interest at the time is what gets shot."
Chance is the culprit in many of his graffiti shots, hilarious images of tags scrawled on city walls. In perfect cursive, the word "Lesbians" stands out in one of Karakostas' photographs while another screams in chicken scratch "Ghost Cat 4 Ever." It's these inconsequential moments that exhibit Karakostas' talent of contextualizing art by attaching his own message.
"I've shot thousands upon thousands of graffiti shots just because the graffiti is really funny to me.
I know it makes graffiti kids mad when they see the photos because they think it's making a mockery of their lifestyle, their art, but I think it's great. If somebody writes "dick" on a wall or something, it's always funny."
His methodology is simple: Photograph a subject in a non-posed, natural state and don't overproduce. Multiple images of boys in ski masks from his series "Too Many Times Wonderful Too Bad" and a photo of a girl sitting on a cement stoop surrounded by bones from "You Can't Ruined Nothing Perfect" exhibit the photographer's knack for finding simple beauty in the irregular.
"You don't necessarily have to take a photo of something that's beautiful to have a beautiful photograph," he says. "You need to be a bit clever about it. Everybody's searching for something that's a bit more than just a photo of a teen boy smoking, you know what I mean? There are lots of days where I simply won't go home until I have found the one thing I'm supposed to shoot that day."
And when he's found that image he had been waiting for all day? "I'll just be so overwhelming excited to get the photo back that I'll just have to run to get it processed."
Having shot on film for the majority of his career, Karakostas has almost entirely abandoned the digital format in favour of being able to physically manipulate his work. (The motto of the Blood of The Young Zine publishing house he co-founded with T. Reilly Hodgson is "If you shoot digital, your photographs don't really exist.") In his series' "Sometimes I Think Of You All The Time" and "You Can't Ruin Something Perfect," Karakostas uses chemical manipulations to create different effects on the surface of the image, like light spots and streaks.
"I just add different things to the film before it's done processing to hopefully ruin it. Like adding lots of bleach or nail polish remover, toothpaste even, and just burning it or leaving it out in the sun for days. It's based on arbitrary chance."
He'll rely on chance yet again when he leaves for a three-month vagabond trip around Europe with fellow artist Sonia Marie-Terese, where they'll be shooting for an upcoming book they're co-authoring. Karakostas says he leaves having learned a lot from living in Toronto: "As far as I'm concerned, Toronto is a three street city. You have Bloor, College and Queen. It has taught me to go out and find the places that nobody else has been because everybody and their stepsister have a photo of themselves in a graffiti alley." He adds, "Nobody really needs to see any more photos of the CN Tower or Kensington Market. Toronto forces me to get out of my comfort zone, to stay outside and really look for something."