⁄

A Different World
Dream folk band Inlet Sound embarks on their first tour, navigates a new genre and gets super meta.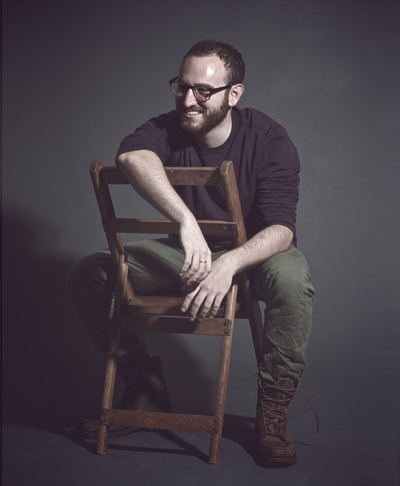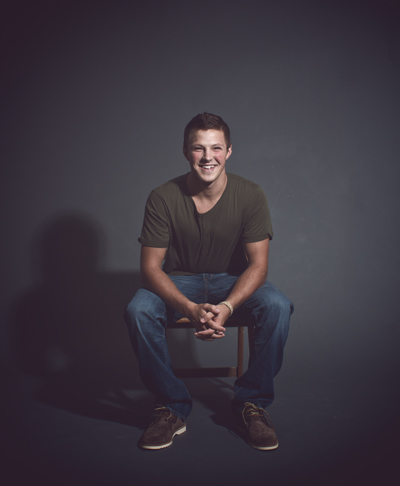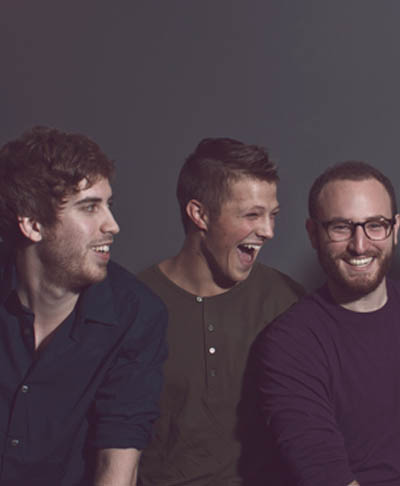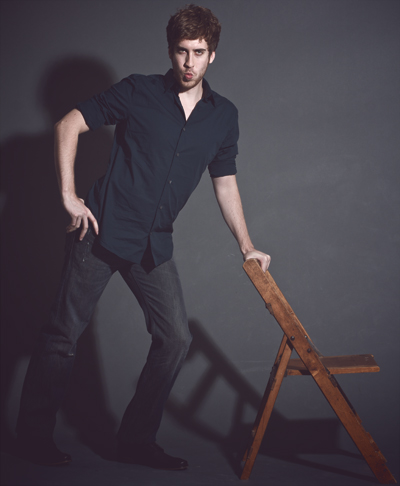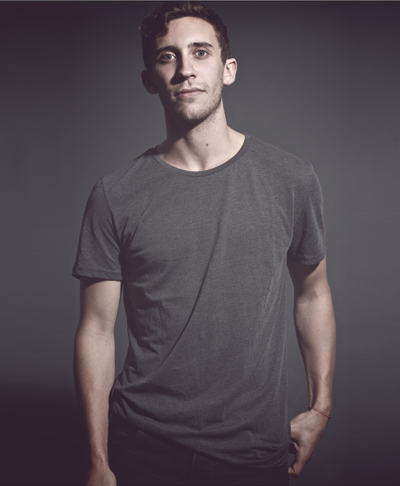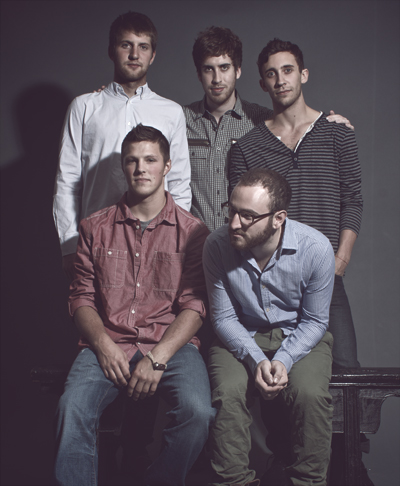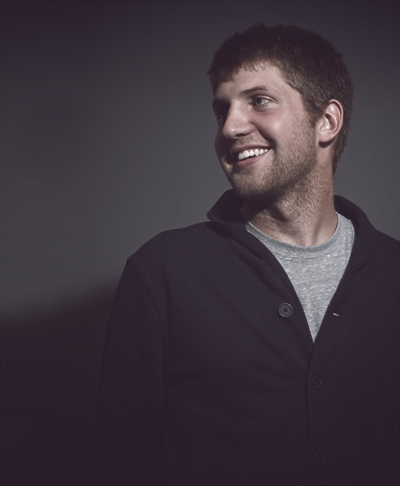 [audio:http://otmzine.com/wordpress/wp-content/uploads/2011/09/Inlet-Sound-Dream-Awake-01-Sing-Me-To-Sleep.mp3|titles=Inlet Sound - Sing Me To Sleep]
"…and I sleep talk," Inlet Sound frontman Michael Wexler adds. The band is squished on a couch at Hermann & Audrey studio, as photographer Jalani Morgan sets up behind us.
"You do!" bassist Ian Russell exclaims.
"Yeah, you have a better time when you're sleeping," Sean Hardy throws in. Sean and Michael started Inlet Sound as a duo while studying at McMaster University. The group has since grown to a fivesome that is perhaps too big for such a small couch.
"I have wonderful dreams…and I guess I share that with everyone," Michael concludes – which is appropriate given that their new EP is called 'Dream Awake'.
Inlet Sound, self-described, is "from all over the place." This too is a pretty fair statement: Ian hails from a floating house in Vancouver; drummer,
Matt Cramp comes from a small island in Honey Harbor – "It's as cute as it sounds," Ian assures. Similarly, keyboardist Hardy hails from Egbert, Ontario; violinist and mandolin player Steven Gore from Guelph, and Wexler from Montreal, Quebec. They're also diversely talented, weaving together a tapestry of sound as they navigate a newish genre of ambient folk that they like to call 'dream folk.'
Our interview happens several hours before the third show of their first ever tour. They're still riding the high that came with their Guelph set the night before. "Last night, we hit our stride," Wexler says. "We played a set that we were very comfortable with, with transitions that flowed really well and a lot of really really good energy from the audience."
Though they're pumped from their successful set, their excitement belongs to a bigger torrent of song writing, recording and touring. It doesn't sound like they've stopped since they began recording. At the time of our interview, it hasn't even been a week since their EP dropped and they're already in full tour-mode. "Yeah we ended up recording the EP over three days," Hardy says with a laugh.
"Friday, Saturday, Sunday and we had it mixed and mastered a week later. It was a whirlwind…of chaos. But we had a lot of people that really helped us out."
"I spent some solid time napping on the couch in the studio," Russell remembers fondly of their nonstop sessions at Canterbury Studios, on Dufferin.
"I'm really excited about being in this city," Wexler says, "Networking with other bands, we're starting to see how tight-knit and creative the city is. For such a big city, its uber-exciting."
So what is dream folk? Before August of last year, Inlet Sound was comprised of the duo Wexler and Hardy on acoustic guitar and keys, respectively. The two released a demo EP of many of the same songs found on their new work: four of the five songs on 'Dream Awake' revisit their previous release. "If you've heard the song Mademoiselle," Wexler begins, "the original song was fairly straightforward folk.
But if you listen to the corresponding song on 'Dream Awake'; when all the instruments come in with those pads and digital strings…it's just a different world."
Though 'Dream Awake' has a wide range of styles – from the slow and romantic, violin-led vibe of Lost Boys, to the electronic drum machine backing of Saturday, to the upbeat, passion-infused infectiousness of Mademoiselle – there is a unique combination that surfaces as Inlet Sound's sound. "Sean's always talking about 'our sound,'" Wexler says, "which usually includes some twinkling mandolin, some bells, the acoustic guitar, the rumbling bass, snare and keys." The layering of the band's vocals with these different instruments produces an ambient-style depth that results in their signature dreaminess.
"We don't really come up with the ideas for songs flippantly," Hardy says with conviction. A chat with the boys quickly reveals that their material is strongly backed by conceptual ponderings. "Our conceptual foundation has ultimately flavoured everything we've done."
"The lucidity of the awake part of Dream Awake," Wexler explains, "refers to the fact that a lot of the songs are based on romanticisms. So like, stories and anecdotes and feelings that are idealized and exaggerated to a degree and made to seem romantic. It's looking at your own life in a very dreamy way."
Hardy weighs in and relates it to the essence of what it means to be young. "It's this element of idealizing things or seeing them romantically. We don't want to fall victim to the cynicism that inevitably comes with age."
All stresses that come with being on tour considered, the five band members are clearly into it. And yet they're profoundly self-reflexive about the role that narratives and romanticizations play not just in being young 'in general,' but also in being in a band and doing what they're doing right now at this moment. It's mind blowing.
With 'Dream Awake' now out, they plan to release a full-length album, tentatively called 'The Romantics',
within the year; Inlet Sound is indeed choosing to dream awake. They understand well that as young and (very) talented musicians, they are on a path littered with myths and narratives about what they should, might or inevitably will do in the future. Instead of seeing that and becoming cynical, they're clearheadedly embracing those stories and digging the ride.
"Right now is such a surreal converging point of emotions and feelings around the nature of what we're doing, the emotional investment that we have in it and how it pertains to our lives outside the band." Hardy says. "Being in a band is all about negotiating with your other life, your other identity. It's really interesting to be in the middle of that right now and to be having experiences that we've never had before. We're looking forward to the things we're doing in the next couple of months."
"Maybe our second album will be called the Cynics."
"What comes after the cynics?" Wexler asks, "the geriatrics?" Everyone laughs.