⁄

Louder Than Words
From living in a van to being confined in the city, Jesse Giddings has some stories to tell.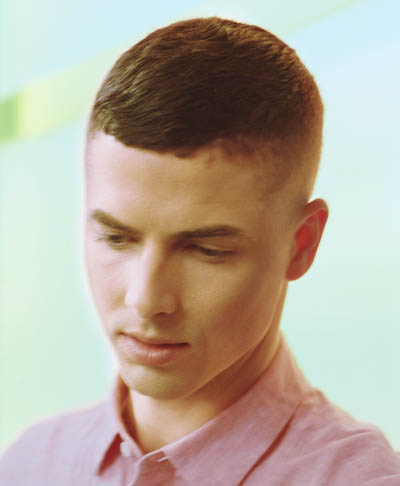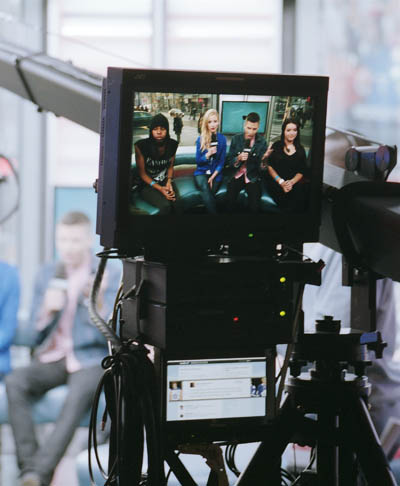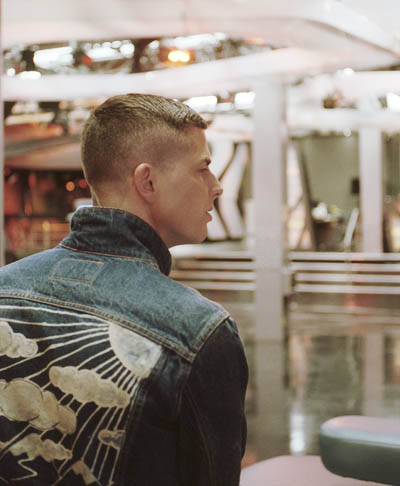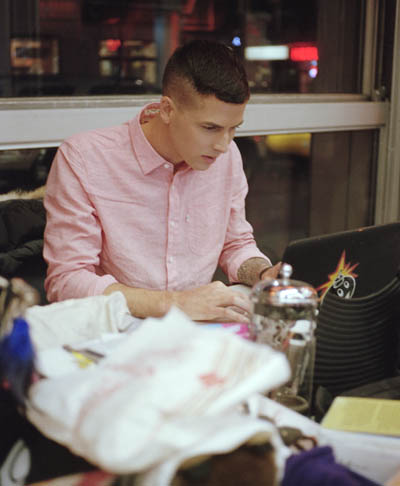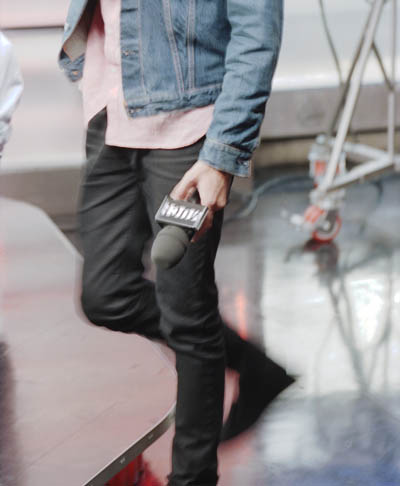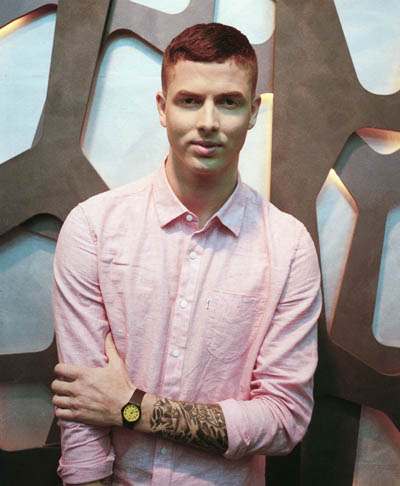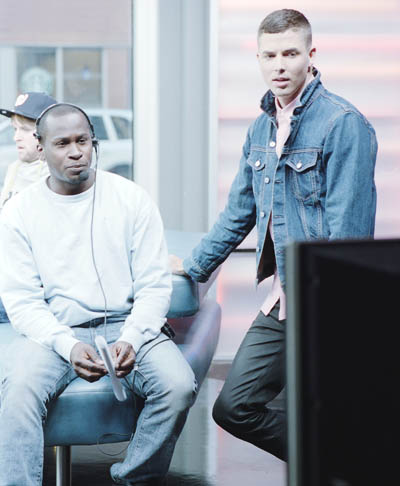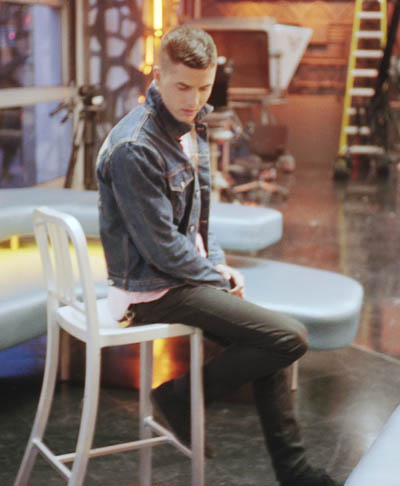 What does being a model, musician, surfer and more look like? Jesse Giddings. The MuchMusic VJ is the definition of a jack of all trades. Giddings wants to tell stories, but not about himself. MuchMusic has given him the platform to interact with people all over the country and reach out and listen to their stories. OTM sat down with Giddings at Much HQ, to make him talk about himself, from his sweet tooth to interviewing Slash, Giddings' life is a story worth telling.
Meredith Gillies: What made you decide that you wanted to be a VJ?
Jesse Giddings: I guess everything I've done is all intertwined in that I love hearing people's stories and I love telling stories. I've had a lot of jobs but I always knew I wanted to hear people's stories and wanted to get to know people. I actually went to school for psychology to become a teen counselor and I thought if I could go get a job at MuchMusic I could have a larger platform to work with teens across the country and hopefully hear more stories.
MG: Describe your personality in three words.
JG: I would say: passionate, driven, and loving. Can I use that?
MG: How does Toronto compare to the other cities you've lived in?
JG: I grew up on the west coast so everyone is raised to hate people from Toronto and I have no idea why because it's backwards. What I mean is, people here in Toronto are the nicest people I've met.
This is my theory: I think everyone in Ontario, because everyone works so much, we value people so much more. We might not be as friendly off the start to say hello but if you say hello, we'll take the time to say 'Oh hey, what's up? What's your story?' I love Toronto for that. I think the people are amazing, but I miss the outdoors.
MG: The west coast?
JG: Yeah…I used to live in a '78 Volkswagen bus and I went from Vancouver to Mexico and I just surfed and that was my life for a while. There was a group of us with Volkswagen buses and we we're kind of hippies.
I don't look so much like a hippie anymore but deep down in my heart that's where I belong. So it's hard to get used to being confined. It's my dream to do it again, if I could find a way I would.
MG: We were talking about how you're kind of the VJ of this younger teen generation and when we were young we had Rick Campanelli, who was your favourite?
JG: George Stroumboulopoulos. If there was someone that I wish I could have a career like it would be him. I love his integrity, his wisdom and his compassion in his interviews and just how he is so concerned and really cares about telling that person's story. That's something I really relate to and I've always wanted to mimic, I guess.
MG: So your job is to interview celebrities and in doing so you kind of turned into a celebrity yourself. How did you adapt to that?
JG: I don't know if I've turned into a celebrity. Yeah, we're on television. I don't know if you ever necessarily adapt to it. I've been really fortunate with this job that a lot of people watch the show and want to talk to me.
I don't know if you ever get used to it, you have a smile plastered on your face which I feel like I do normally anyways. People feel like they know me because they've seen me on TV which is great and now I've broken the ice and I can immediately get to know somebody a little bit more.
MG: What's next for you?
JG: I'm a dreamer; I have always been that way. If you ask anybody I'm always working on a million things at once. I don't know what the plan is after this, I've never had a fallback plan. I didn't finish university so I don't have that piece of paper to go back to so, I say you've got to go big or you've got to go home and I just kind of hope that something pans out so I don't have to go back and live at my parents' house. Or there's always the Volkswagen bus. I'll live in a van again, no problem. But really, I love music and I love television so I hope I can stay doing the things I love whether or not I'm making money.