⁄

Catching A Break
How Joe Dinicol landed his of-the-moment dream role and is taking every chance he gets along with it.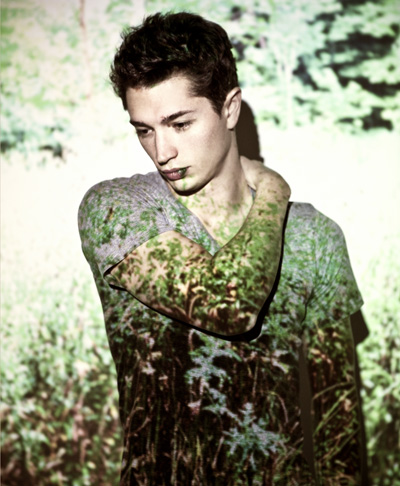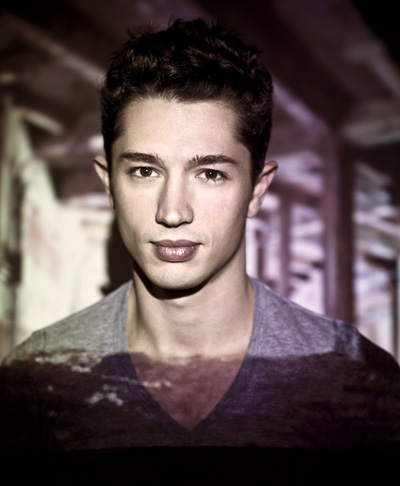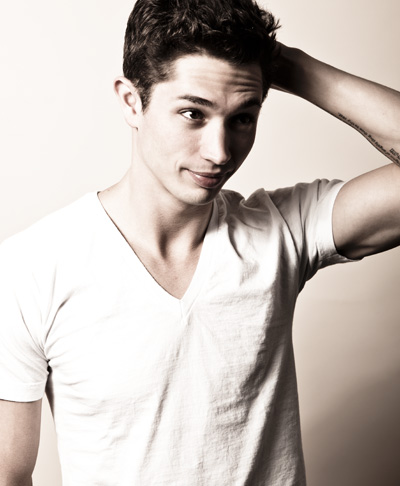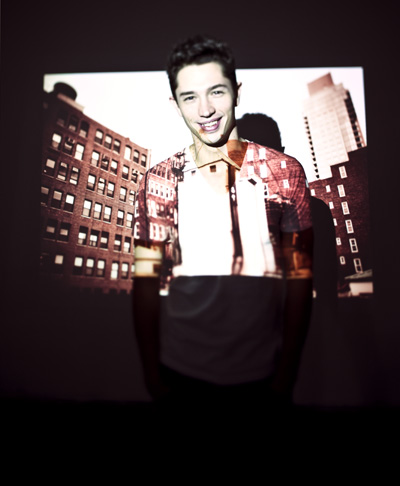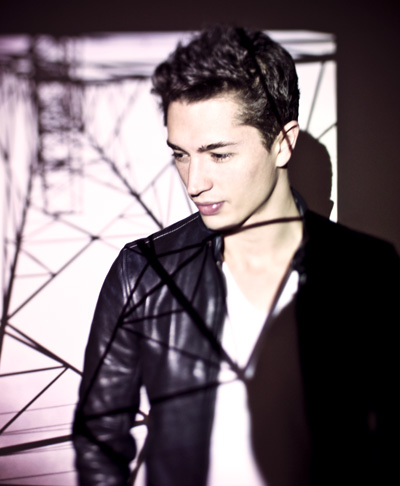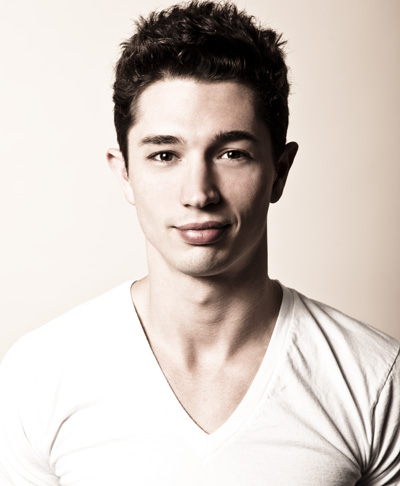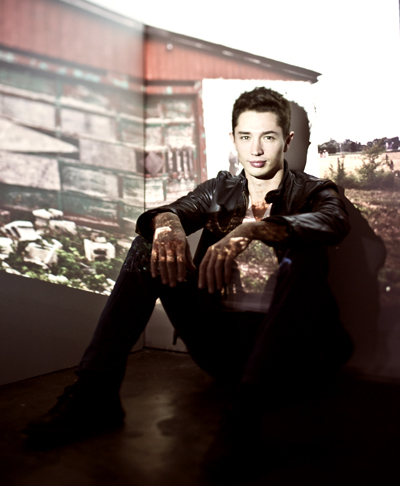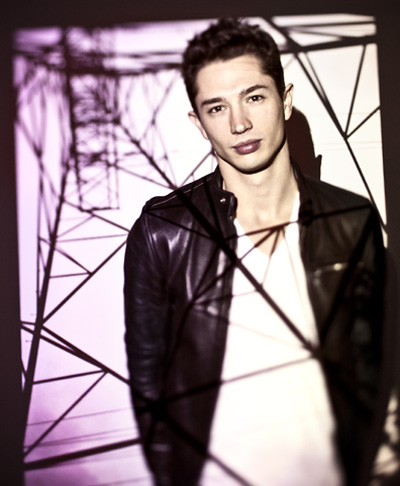 When Joe Dinicol was thirteen-years-old he walked into an audition room with acclaimed director, Sofia Coppola, at one end. Dinicol was auditioning for the role of a mentally challenged child. Being young and not knowing exactly what he was doing, Coppola stopped him – asking, "you're Italian right?" Next the young actor was in the middle of the room, pronouncing, "I love her," in his best Italian accent and strutting out the door. Either the accent or the strut was enough to garner Coppola's attention to cast the emerging star in The Virgin Suicides, a role he is still most recognized for.
Now a burgeoning actor, Dinicol has landed a teen heart-throb's dream as a main member of the MuchMusic created television series The L.A. Complex. With the recent announcement that the show was not only picked up by the CW Network but debuted in late April, the cast couldn't be happier – gaining the show a wider audience and greater distribution.
The show follows a cast of struggling actors, a la Highland Gardens where the young and willing come to compete in the cut-throat world of acting.
Dinicol is no stranger himself having made the move to Los Angeles on multiple occasions, slumming it on friend's couches and auditioning for a multitude of roles.
"The desperation, the grind and the struggle of it are as well depicted as it could be. I think that is what is so exciting about the show. Since it is so accurately done, everyone from so many walks of life can connect to it and those of us in the business will know how spot on it really is," he says of his experience.
The show, carried by six main characters, mostly hail from Canada with the exception of two, but Dinicol still acted as tour guide for the arriving cast. His experience and know-how paid off having spent seven to eight years bussing tables across the city's bars while he was paying his dues. For sweet retribution however, Dinicol also recently appeared in Servitude, a movie about a soon-to-be closed restaurant where the servers finally get their payback against unthankful patrons. (Think a touch of Waiting with a lone star themed bar and more pay off.)
Dinicol is currently in the midst of filming the next thirteen episodes of The L.A. Complex, which will continue to be shot until September. OTM caught up with him in the midst of his two-week break in which he said his next plans were to jet off to New York to catch Death of a Salesman on Broadway.
"Whenever I can I take off and travel. I haven't done a lot in the past two years because of money," he explains.
But this might just be Dinicol's big break to land a steady paycheque and allow him that downtime to travel.
A few years ago, he banked on his role in Paul Gross' big Canadian blockbuster Passchendaele to get his name out but it wasn't so. "I didn't really get any work because of it. Again, Canadians have a hard time supporting their own staff. Even if we do, we just don't have the population to support it.
As Dinicol says, The L.A. Complex, "could be a break of sorts."
The sassy and somewhat embarrassing character he plays on the show was not his first choice. He entered the audition room reading for the hot young character Connor. But it was Aaron Abrams, one of the writers on the show and a personal friend of Dinicol's that suggested the character of Nick.
"If he had stopped talking halfway through most of the things he said he would've said the right thing but he just keeps going," says Dinicol of his character.
He's the offbeat one in a cast that Dinicol describes as, "for all the silly and embarrassing shit I do, there is another actor on the show that portrays a depressed actor who burns himself with a kettle."
Dinicol's funny business has continued off set as an amateur stand-up comic who has performed at YukYuk's and Pour Boy's Heinous & Famous show, a comic's room that doesn't allow for sparred laughs. Dinicol described it as a "scathing experience." While he doesn't consider himself a professional he does say he is an aficionado.
This and his small theatre project, Red One Theatre Collective, are his creative outlets when not on screen.
As a Stratford born kid and with a father and grandfather involved in acting, it's no surprise Dinicol wound up on this career path – and on stage at an early age. While he has paved his own way in television and film, his attachment to theatre spurred himself and friend, Ben Blais, to put on small theatre shows in their downtime. Their take on theatre is to portray these works in unconventional places. Their last production was a recreation of Private Wars in an art gallery on Dundas. Before that, Proof was performed in the Branding Factory Lofts.
"The idea is to make theatre more visceral, immediate and present," he says. Ending up in a boozecan or garage to watch a show breaks down the barrier of the actors and the audience.
Dinicol continues to audition here and there but says he has no more immediate plans than to happily focus on his current project.
A quick mention of a trip to South America and a play in the fall don't go unmissed though.
"I'd like to have an adventure. It's been a really good year or two for work. I've put a lot into making stuff work and getting things going, so if I have one year where I have the luxury of a job to come back to or make enough money from to see the world, for longer than a week or two, it's sort of my responsibility to do so. Go have an adventure, get some stories, get some life experiences to play on for the next job."