⁄

Limitless
Indie filmmaker Justin Singer proves that when it comes to creativity, there are no rules.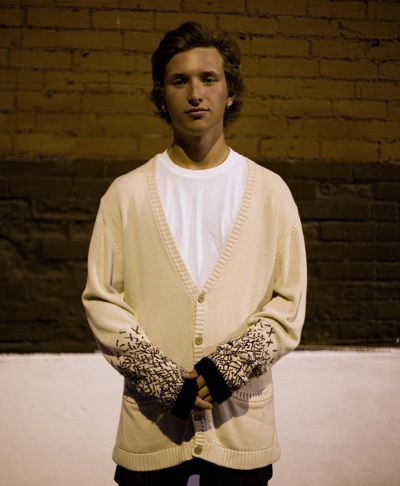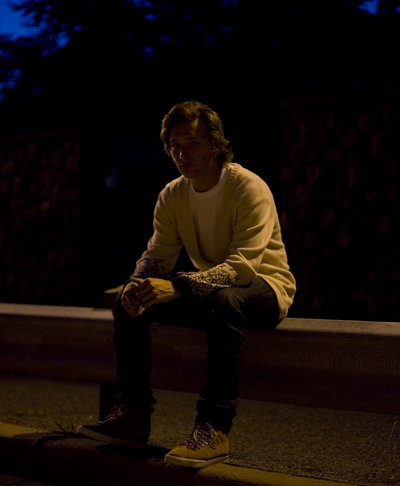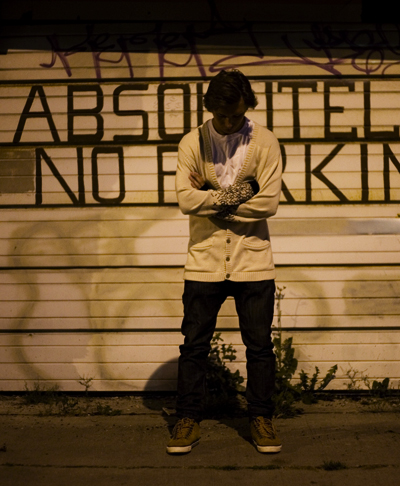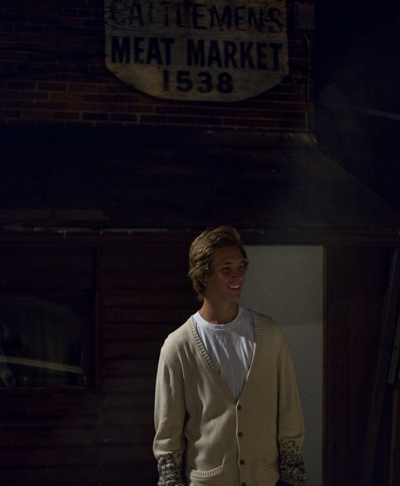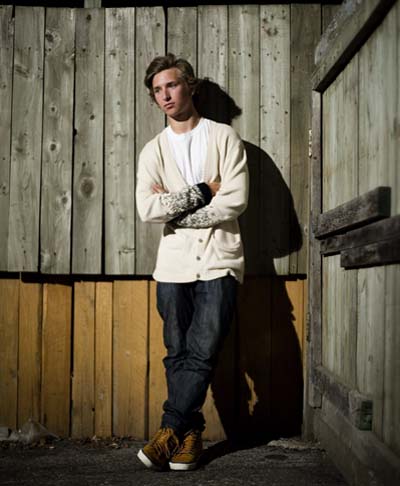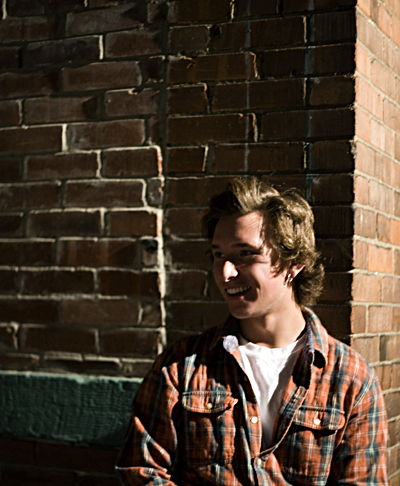 Justin Singer doesn't accept boundaries. The 20-year-old indie filmmaker behind Junior Films Co. picked up a camera as a child and has shown no signs of slowing down since. A videographer, director and producer, Singer has shot dozens of music videos, web series and short films that reveal a young man unafraid of a challenge. See that guy skateboarding down a winding hill with a camera strapped to him? Yup, that's Justin.
Lauren Pincente: How did you get into filmmaking?
Justin Singer: In elementary school, I stole my mom's digital camera and filmed my friends skateboarding and mountain biking. It was exciting and new to me so I kept doing it. As I became more serious about filmmaking, I enrolled in Humber College's Broadcast Television and Videography program, bought my own equipment and clients just came to me until I had a visual résumé that I could be proud of.
LP: Did your education help you advance your creative skills?
JS: I found school to be restrictive. I want to work on the creative side of film rather than in broadcasting.
I learned the technical knowledge I needed and met a lot of great industry professionals but creativity can only be taught to a point. Everyone is creative but it's up to the individual to develop this skill.
LP: Your company motto is "Creativity has no rules." Are you a rule breaker?
JS: Saying that might get me in trouble. There are no written rules for being creative; there are no bounds. You can do whatever you want, whenever you want, if you have the means or not. An actor doesn't need a camera in front of them to act. You don't need expensive equipment to be a filmmaker. You are your own boundaries. I push the limit to stand out from other filmmakers, but nothing is impossible with film.
LP: Does that put pressure on you to constantly reinvent yourself?
JS: Absolutely. I try to get in as many uncomfortable situations as I can because it helps me develop as a filmmaker and as an artist. On every new project, I have to look at it from a new point of view or else all my work is going to end up looking similar.
LP: Are you a perfectionist?
JS: When it comes to editing, I definitely am a perfectionist. You don't really notice editing until it's bad so I try to make everything polished so that my films are fluid. I try to make my work perfect but I leave room for originality.
LP: Which comes first in the filmmaking process: the music or the editing?
JS: Music always, always comes first. When I start a video, I don't know exactly what song I'm choosing; that never happens. But as soon as I'm finished shooting, the first thing I do is find the track. The track has to fit the mood, genre and subject. My films interact with the music. I make them on beat by looking for the waves in the music and cut on those beats because it's visually pleasing.
LP: What is your style?
JS: It's tough to define style. I like expressing the details. I prefer close-ups to wide shots because the world is full of beautiful things.
I like to make everything look as cinematic as possible so I can show the viewer what's in my imagination. A filmmaker is always trying to fill a scene and if you add small details, it helps the audience to understand your story a little better. I'm not one for filling my scene with actors. I can make a whole film without an actor and I think that's good practice for a filmmaker. I enjoy having a blank page because you have to create your story from nothing.
LP: Has Toronto helped you develop in any way as an artist?
JS: All of my inspiration comes from the city. A lot of artists gather inspiration from urban life because there's so much to see and do. There's a higher concentration of subjects. And it's probably a lot cooler than a suburb.
LP: What subjects are you craving to work with next?
JS: I really want to show what other artists do. I have a couple friends that are painters and I'd love to film some time lapses of them to show what goes into the works of other artists.
LP: What do you want people to take away from your work?
JS: A smile. Yeah, I know, it's cheesy. But everyone likes when people appreciate their work. It keeps me motivated to make something that will affect someone's day. I want to make people see that if you keep your dreams alive, good things will follow.
LP: What area of filmmaking would you like to focus on in the future?
JS: I think any person that's into filmmaking is into all types. You're into music videos, you're into short films, you're into feature films. There's no project that's too boring for me. I like getting as involved as I possibly can. I'd love to do everything.
LP: What projects are you currently working on?
JS: Right now, I'm working on a short film called "Name." It's a two-question interview project about how significant a name is to a person. It's a really simple idea but it's a big part of life. I'm also working on a music video for Texas King. He lives and breathes music so the passion from both sides of the camera will come out in the project.