⁄

Katie, Rising
TIFF 2011's sweetheart may be a rising starlet but at heart, she's a down-to-earth Canadian girl.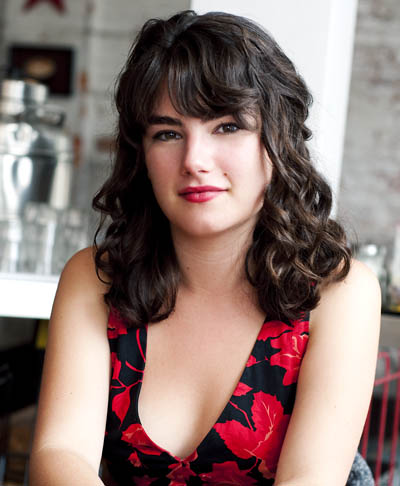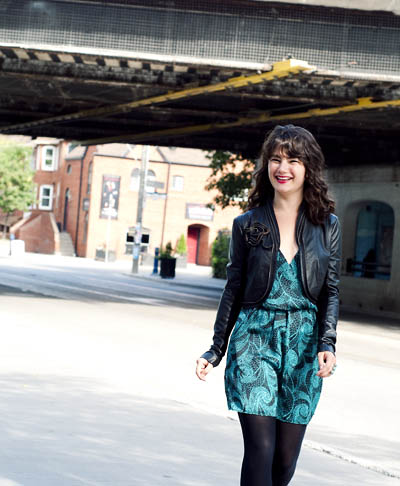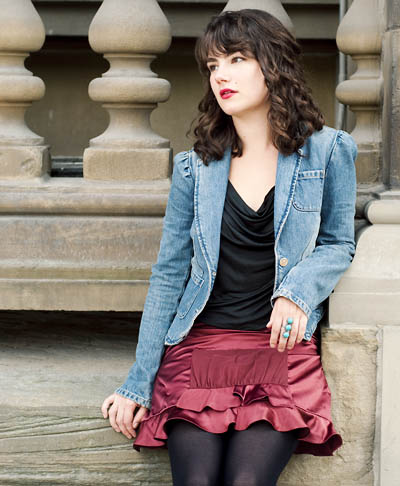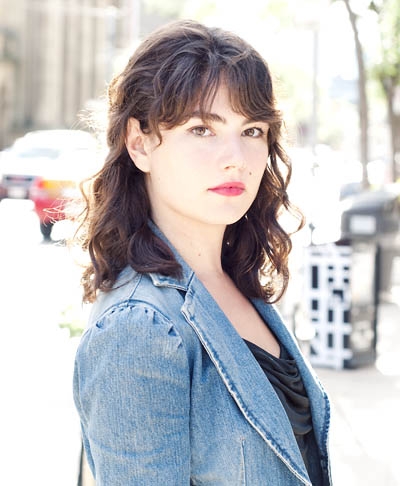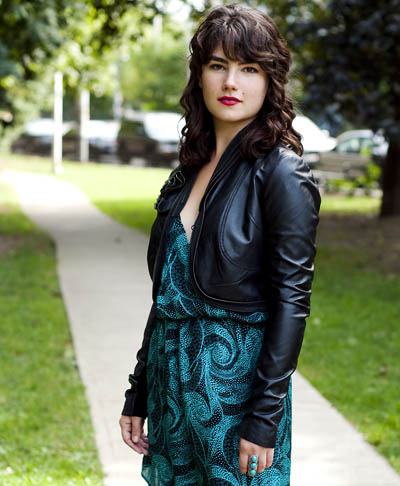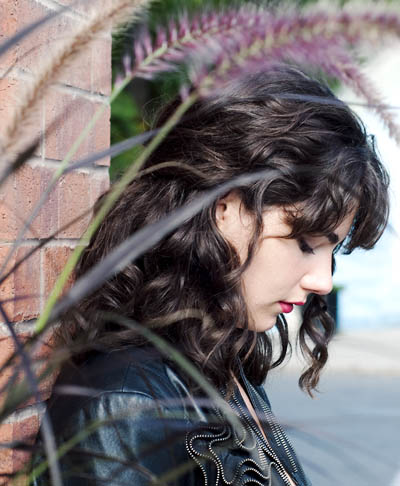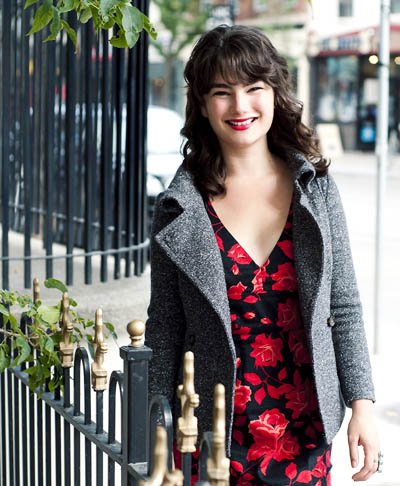 When you first meet Katie Boland, you're struck by her resemblance to a classical Hollywood film star with her rouged lips and striking eyes that peek out from under soft, brown curls. Her elegant looks have the same intensity as the characters of her filmography but when she speaks, her relaxed charm and witty intelligence indicate she's just a simple Toronto-bred girl.
Katherine Boland, as she was born, may star is almost exclusively dramatic roles but she is secretly a funny girl who loves to roam about Toronto with her friends. "I love hanging out in Leslieville. I love going to diners. I don't go out much at night because I'm like an old woman and I get tired," she jokes.
The daughter of journalist Kevin Boland and filmmaker Gail Harvey, she got her start in acting when she was 8 years old after begging her mother to allow it. "Since I was three, I've known I wanted to be an actress and I told my mom but she was like, 'Hell no.'" She laughs as she recalls her mother's reaction, "She worked in the industry and knew how brutal it was."
After she started acting, however, Boland's mother saw how happy it made Katie and her path was set. "Acting was a positive thing in my childhood," she remembers fondly.
Rather than spend her formative years in acting schools, Boland chose to take her natural talent and gain some real world work experience. "You have to be careful with who you listen to. Acting schools can crush people and really hurt their confidence by telling them things they don't need to hear." Instead, when guidance was needed, Katie would turn homeward. "My mother was like my coach, she'd help me with my auditions." Her parents' support proved invaluable when it came to the careers of her and her brother, Michael. "They always believed that we could do whatever we wanted," she says proudly.
Her mother has now gone from being a stand-in coach to her director with Katie starring in Harvey's upcoming films Looking at the Original Sin and 12 to 12. Nowadays, when the actress needs audition advice, she works with Los Angeles acting coach Penny Allen.
"She was the bank lady in Dog Day Afternoon. She's this old New Yorker. She's really cool."
It is the 23-year-old's raw talent, however, that earned her the Rising Star title at this year's Toronto International Film Festival. The initiative, funded by the Brian Linehan Charitable Foundation, aims to create a star system within Canada, of which Katie has been deemed an integral part. For ten days this fall, Boland will be the darling of TIFF, shuffled around to industry events to meet casting directors and producers along with other young Canadian talents.
"I think there's a sense of humility in the Canadian film industry," Katie tells me while we sit in a Riverdale coffee shop, discussing her recent accolade. "Your career is never made because there isn't a star system at this point. As a Canadian actor, you really appreciate any opportunity and you work hard."
And Boland does her job well, if her impressive résumé is any indication.
Over the last three years, her roles have garnered her the attention of Elle Canada, who named her a Canadian to watch, as well as great respect on the film festival circuit thanks to her roles in films like Atom Egoyan's 2008 Adoration and most recently, Daydream Nation.
The two projects changed the trajectory of Katie's career, as they quickly became industry favourites. But the actress takes it all in stride, saying, "You wouldn't think that my part in Daydream Nation would necessarily change things but, in a way, it did. Same goes for Adoration even though I wasn't the lead role in either." Each new project, Boland believes, is another building block in her career, but ultimately she is just happy to have the chance to work with directors like Daydream Nation's Michael Goldbach and Egoyan. "I think what they're trying to say is important. It's cool to have been in a movie that I like."
What draws directors to Katie is not just her unique beauty but also her ability to channel characters by crawling into the depths of their souls. Her strategy? "I work from the insides out."
As she places herself inside the realities of who she is becoming, the rising starlet says that her worldview becomes more informed. At 18, when preparing to play the role of a hooker, "I found these blogs that prostitutes wrote about their day. Apart from their work, their day is not that different from mine. We would watch the same TV shows, vote for the same people. No two people are as different as you might want to think."
Beyond her classic features, artistic lineage and fearlessness when taking on roles, Katie also enjoys exploring other artistic avenues. Taking after her father, her journalistic works have appeared in media outlets like The Toronto Star and blogTO. Boland is currently working on a book of short stories titled "Eat Your Heart Out," which will be published by Brindle and Glass in fall 2012. Honing her two arts makes her happy and she has perfected the balance, "Writing can be too insular but being an actress is based on what other people think. A balance of the two is good."
Balance is something Katie knows a lot about.
She currently lives between Toronto and Los Angeles, where she recently got the opportunity to fulfill a lifelong dream of working next to Philip Seymour Hoffman on Paul Thomas Anderson's upcoming film The Master. "I was always dying to work with Hoffman and then I did. I wonder if I "Secret"-ed that into my life. You know when you picture things and it happens to you?" she says, laughing.
With all her success, it's hard not to ask if she will she ever become the Hollywood starlet she resembles so much. "I'm still trying to straddle both worlds," she says. And she's handling it all with grace and humility, just like a Canadian actor would.