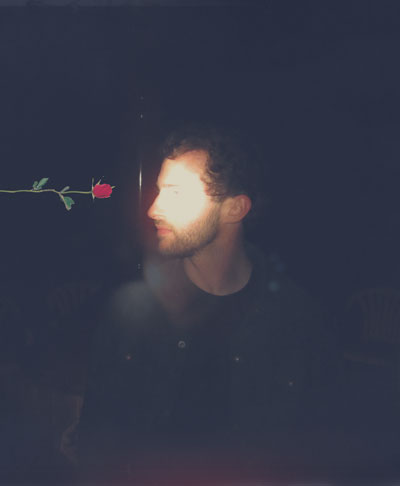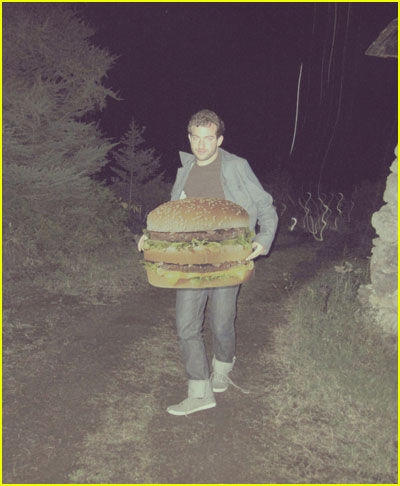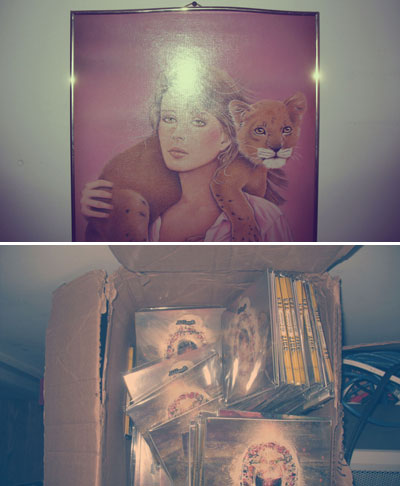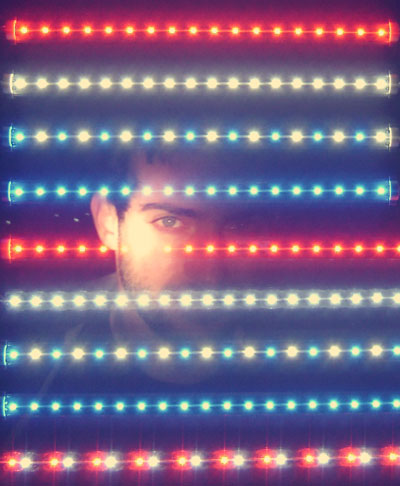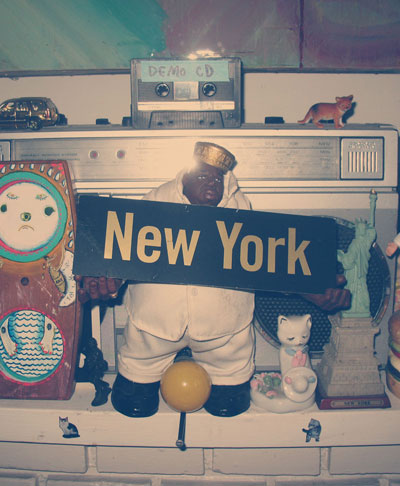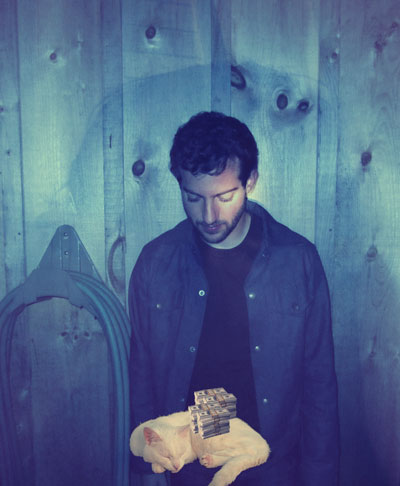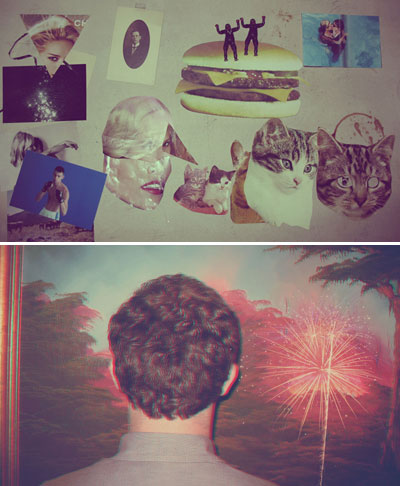 [audio:http://otmzine.com/wordpress/wp-content/uploads/2011/09/01-Everything2.mp3|titles=Kids & Explosions - Everything]
The stage name Kids & Explosions couldn't be more fitting for Josh Raskin's mash-up project – a compilation of things that probably shouldn't go together, but end up sounding really cool.
The musical randomness that epitomizes the "digital sampling" genre is mirrored in Kids & Explosions' website: a few clicks take you from a clip-art smattering of sparkles, flowers and cheeseburgers, to a pixelated loop of gyrating women with 90s hairdos, to enough fluffy kittens to fill a toilet paper commercial. The songs that pulsate in the background may be just as haphazard, but there is definite method to Toronto-born Raskin's madness. It's that kind of pure, seizure-inducing goodness that makes you want to don day-glo neons and whip your hair back and forth.
"It's about finding those same chord progressions, finding things that
naturally go together," says Raskin, using Sigur Ros and Berlin as an example. "I dig through hundreds and hundreds of loops until I get at least three of those 'aha' moments."
I caught up with Raskin, a self-proclaimed "boy who makes songs by stealing other people's songs and making them worse," right before a show at Elliott's Revue, a little bar in Winston-Salem, North Carolina. This is the first time he has taken his solo project on the road, filling venues across North America with the sounds of his album Shit Computer – an assemblage of clips from the likes of Notorious B.I.G., Destiny's Child, Eminem and M.I.A. sliced up and superimposed onto ethereal melodies or danceable beats. And then there are songs like Swear Words, made up entirely of a string of expletives.
"I play pretty much anywhere that won't complain about my music and where nobody will throw things at me," says Raskin with a laugh. "It's
basically just me bashing away at a keyboard for an hour."
But there has yet to be any violence at a Kids & Explosions show, and Raskin's musical thievery has hit a high note with mash-up lovers across North America. Word of mouth has crammed fans into dive bars from New York to Los Angeles to watch Raskin play in front of a backdrop of glitter-coated kitten pictures and painted cardboard sculptures that "look like a five-year-old made them."
"You can never have too many sparkles," says Raskin, deadpan.
This common thread of humour and eccentricity is strung through all of the 30-year-old's creative endeavours. It even garnered him an Oscar nomination in 2008 for his short film, "I Met the Walrus," an animated version of a 1969 recording of an interview between John Lennon and a fearless teenager who snuck into his hotel room at the height of
Beatlemania. Thirty-eight years later, that now-grown teenager approached Raskin to make a movie out of the recording after stumbling upon his student films.
The result was a five-minute tour de force that intertwined the raw recording with illustrated animations of Lennon's words. After winning a bevy of lesser-known awards, the former Ryerson New Media student found himself whisked from the dark studio to the red carpet.
"It was awesome, strange and overwhelming," says Raskin, who found it bizarre to be in the same vicinity as the Hollywood starlets and heartthrobs who he always imagined as part of an alternate universe.
While filmmaking has taken a temporary backseat to Kids & Explosions, Raskin says that his future holds a fine balance of both hobbies.
"I think I'll always make movies and music and bounce back and forth
from one to the other," he says.
An admitted perfectionist, Raskin has reevaluated his creative process and now sets rules for himself when starting a song so that he doesn't waste time obsessing over the nitpicky details. All of the songs he samples have to mean something to him in some way or another, and he doesn't let himself alter the songs in any way besides editing them together. Otherwise, it would be easy to get carried away with blanketing the original in pitch-altering and auto-tuning.
"Using a computer can be kind of daunting in that sense," says Raskin, whose process involves cutting out bits of songs he likes, then pounding away at a keyboard until something clicks. "The best songs are usually the ones that happen right out of the gate."
The seamless "I Met the Walrus" seems to be opposite to Kids & Explosions
in terms of style, but Raskin says that there are a couple of commonalities between his music and filmmaking: they're both usually about girls and they always incorporate "stolen" elements. Raskin uses the taboo term loosely, and is quick to point out that the art of sampling, popularized by veterans DJ Shadow, Girl Talk and Daft Punk, is nothing new.
"People have been stealing music since music began," says Raskin, who grew up listening to Brit-pop, New Wave and old-school hip hop. Although other samplers have experienced some copyright controversy for using other artists' clips in their songs, he has yet to run into any legal trouble.
"I don't think people generally are upset unless you're making millions of dollars off their music," says Raskin. "And by that point I'd be too busy replacing body parts with diamonds to care."