⁄

Line Play
Freelance illustrator Mike Ellis highlights angular and geometric designs across all mediums.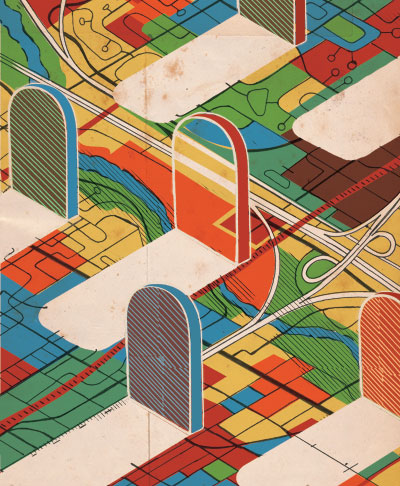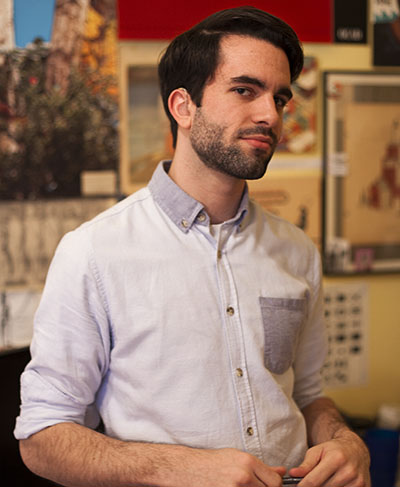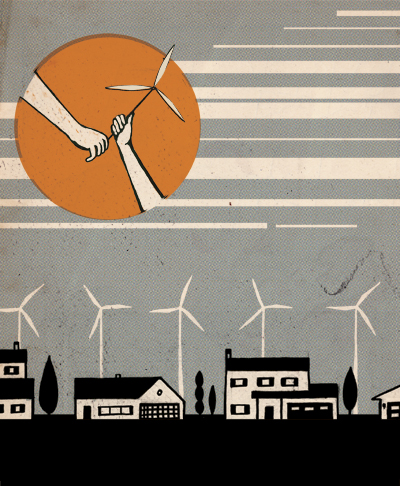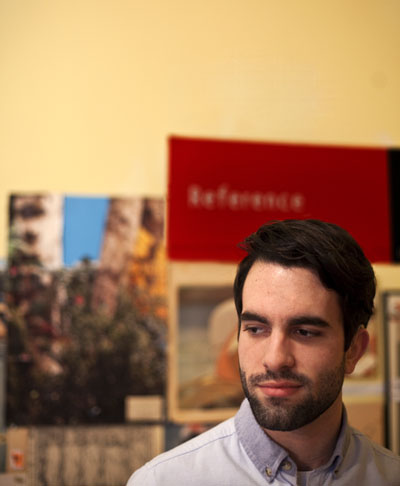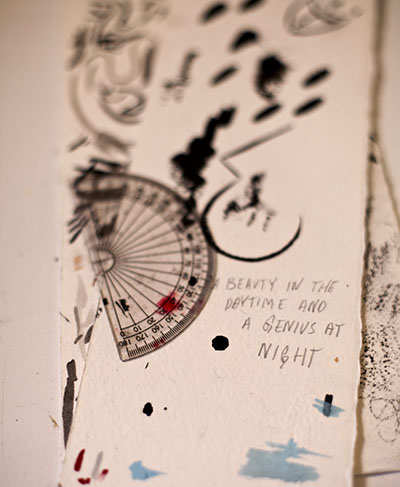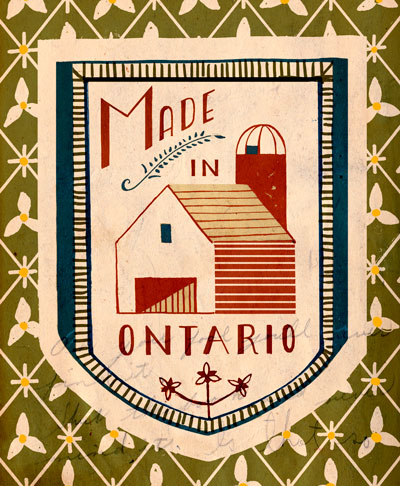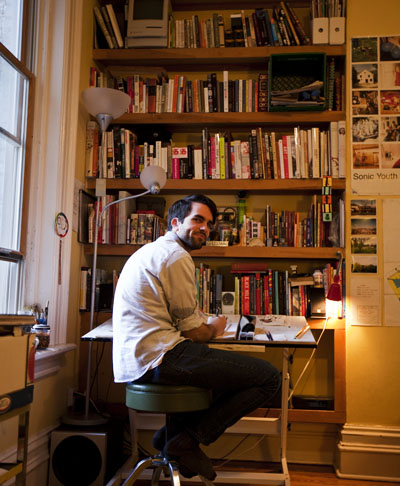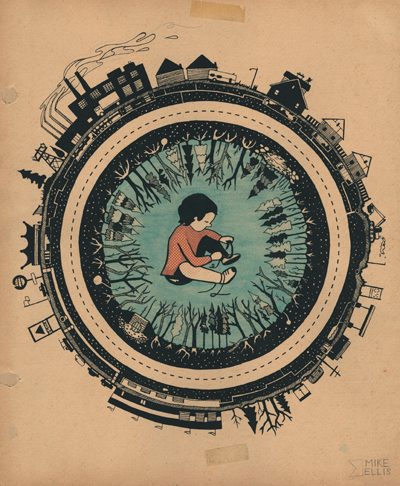 Walking into Nadège on Queen Street West, it's hard to pinpoint to Mike Ellis amidst the crowd of customers in the store. He sits quietly in a back corner, not drawing attention to himself. But despite his quiet demeanor, Ellis' work does anything but blend into the background — he has an impressive clientèle. His illustrations have been featured in the Quill & Quire, Globe & Mail, New York Times, and most recently were featured on the invitations and backdrop for fashion designer John Patrick's runway show in New York.
Ellis is a recent OCADU graduate; he began in the fine arts program, but found it didn't have enough structure, so he switched to illustration.
"For me illustration is a good blend of art and design, and I've always been caught between the two," says Ellis.
His work is distinctive with liberal uses of colours on subjects that are usually characterized by straight lines and hard angles.
"I'm more of an angular, geometric person. I don't like drawing people," reflects Ellis. "I could draw buildings and houses — inanimate objects — all day. Buildings are static so maybe it's easier for me — I think it means I'm able to play around with them."
Architecture became somewhat of an obsession for Ellis. Buildings are present in most of his work, and it even became a starting point for his OCAD thesis. He drew a comparison between the environment and the community that people build, and how that reflects on the way we grow up and ultimately affects where we end up living.
"For example, growing up in Barrie, in the mundanity of suburbia, affects the work I do now," Ellis explains.
Ellis submitted his proposal on the cusp of society's fascination with suburbia.
"It became somewhat of a hot topic because so many of us young people grew up in the GTA and now we're all flocking to Toronto."
He admits transitioning from such a large personal project to professional work was a bit of a challenge, and he's still trying to find his niche professionally.
"I went from doing my own work, which was completely personal and my own, to trying to please my clients and trying to please myself at the same time."
Ellis explains how it can be difficult producing content for commercial organizations, "The content can be rather dry, so it's hard to develop material for that stuff."
Part of this difficulty involves the quick turnaround when submitting work to different organizations. Ellis usually only gets a few days' notice to submit his illustrations and sometimes only 24 hours when it comes to newspapers. It can be difficult to produce work you're entirely happy with on such a tight deadline.
"It makes me want to rip my hair out sometimes," Ellis admits.
"But I do love the challenge, and I work well under pressure."
Working professionally and personally also means limiting the connection between the illustrator and their work.
"I'm much more attached to my personal work — attached to how it's used and where it ends up," says Ellis. "I'm also more attached to things that I've done by hand — maybe because it's more tangible."
Despite currently working as an illustrator, Ellis isn't convinced illustration is something he'll want to pursue forever. His interests are diverse, and while illustration pays the bills, he's honing other art techniques as well. Well-practiced in paint, sculpture and film, and with a passion for photography, Ellis' main concerns are continuing to produce content, being able to share his talents and learn from like-minded people. In the future he's even hoping to start a small art collective with a friend so he can continue to collaborate.
"I can't see myself working on editorial and design my entire life;
what some people don't see is that it's kind of lonely," Ellis says. "I think I'll always be freelancing to some degree, but I want to be able to work with other people too."
Ellis will be going back to his roots with an upcoming solo show at Communication Art Gallery in Toronto showcasing some of his older material, portraying how he's developed as an artist since his first art class in high school until now. He'll also be acting as an artistic director for a friend's musical, showing yet another talent Ellis possesses.
"I take whatever comes my way," says Ellis. "I try to keep as many irons in the fire as possible and take on as many diverse projects as I can."