⁄

Monochromatic
Minimalist label noir et gris proves age ain't nothing but a number.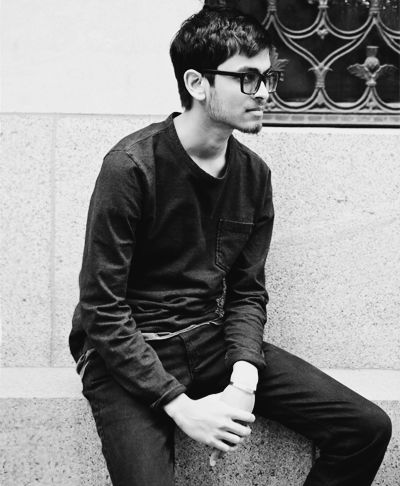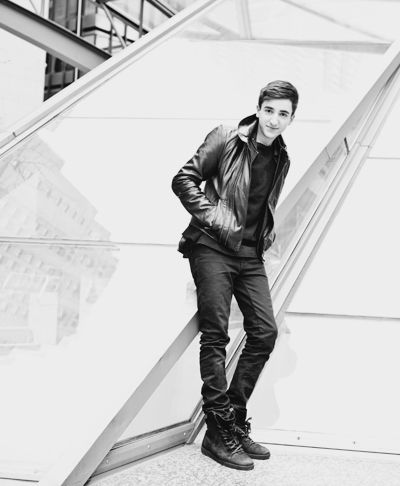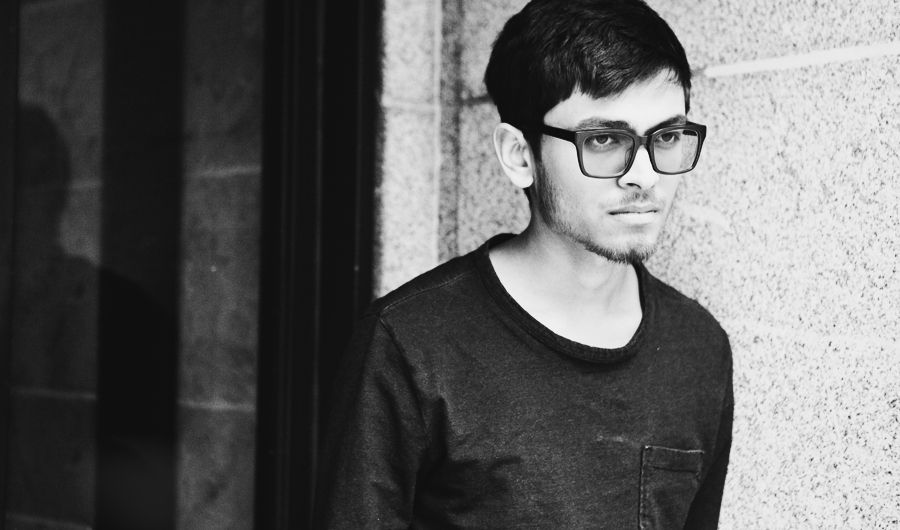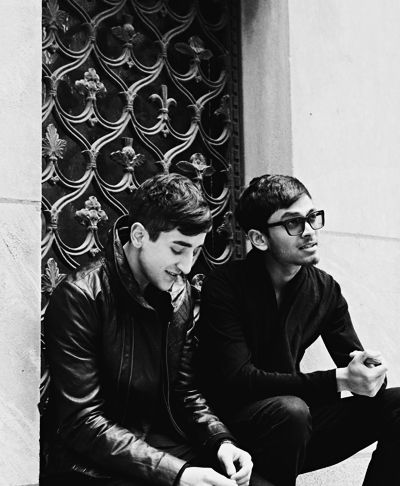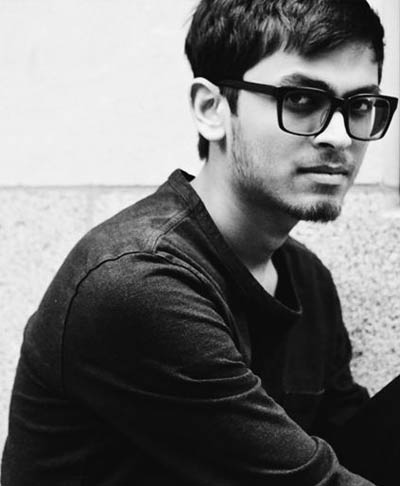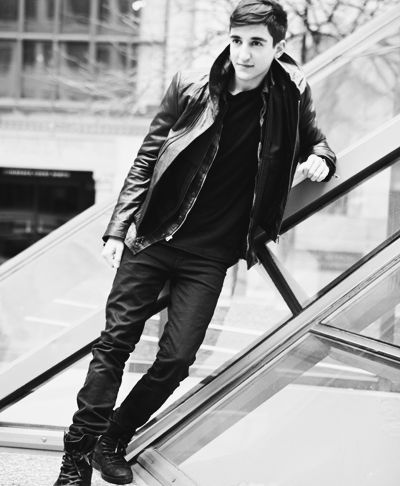 When I went to meet Faizan Tariq and Adil Keilani, my eyes scanned right past the well-dressed twosome. That's because if you're only familiar with their fashion label noir et gris, the fact that the the brand's team of four are all 19-years-old is rather unbelievable.
The brand started in high school, and it has been steadily climbing Toronto's fashion ladder ever since. Tariq and Keilani are in charge of it's creative direction and design, and despite their age and lack of professional training they've landed themselves in some of Toronto's premier boutiques.
It's clear they're both good friends and good partners. Tariq and Keilani answer questions with confidence and enthusiasm, many times overlapping one another, but always with the same message to covey.
On the cusp of the release of the brand's upcoming spring/summer collection, and awaiting confirmation of their first international stockist – in Paris, no less – the boys sat down with OTMzine for their first-ever interview.
Sophie Yalkezian: Could you explain the overall concept of your brand for the readers who don't know it so well?
Adil Keilani: We focus on contemporary minimalistic pieces that can last a lifetime and we don't follow trends or target certain age groups. We think that anyone can wear our pieces.
Faizan Tariq: The name refers to the concept of darkness. It doesn't mean everything is going to be black and grey. When we were first making it, we were in a very dark state of mind, just because of personal issues we were going through. So it was the perfect name for us at the time. It was dark but it was also about balance.
SY: And how did you first get started?
FT: We started noir et gris in 2009, when we were 16.
AK: It started in class. And it wasn't like we thought 'Oh, let's start a brand!' because we don't have money, we're not rich. We just wanted to make clothes that we would wear.
FT: I failed that class that [Adil] was in because every day we would just be talking about clothes.
SY: You have an impressive list of manufacturers that you work with. How did you find them?
AK: We love networking online. We work with several craftsmen around the world and that's what we'd like to continue doing as we grow. We really like meeting people online and combining their craft with our design to create a final product. For instance, we got alpaca wool fresh from Peru for our fingerless gloves. That's amazing; you can't get that in Canada.
SY: Do you have any mentors in the Toronto fashion scene?
FT: Definitely Zeb Munir from Nomad. We really look up to him. He's put the garment industry in perspective for us, we're always looking for his feedback. And Anne, owner of Lavish and Squalor, she's great. She gives us complete creative control over what we we want to sell in her store.
SY: What can fans look forward to in your upcoming collection?
FT: We're trying to experiment with draped silhouettes.
AK: And we're using quality fabrics. We make sure our fabrics very well sourced.
FT: And everything is darker!
AK: We use our garments to express our feeling. The new collection is all about comfort and being yourself.
SY: Don't you feel like you've already accomplished so much more than the average 19-year old?!
FT: Not really. We don't think we're a big deal.
AK: We know other people who are becoming doctors right now. We're just making clothes.