⁄

Textured Noise
DIY recorded Paradise Animals will make you want to listen.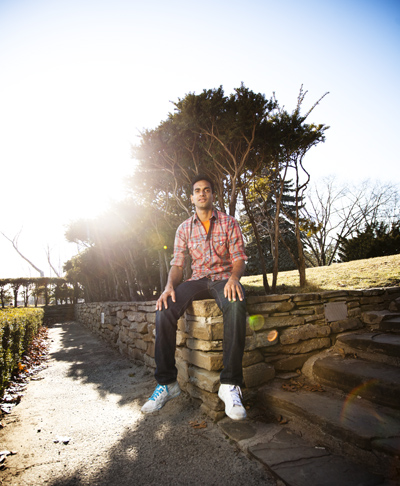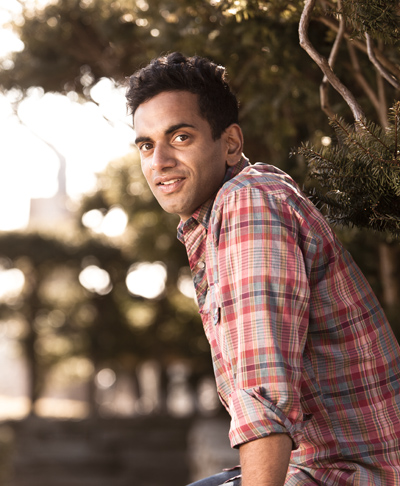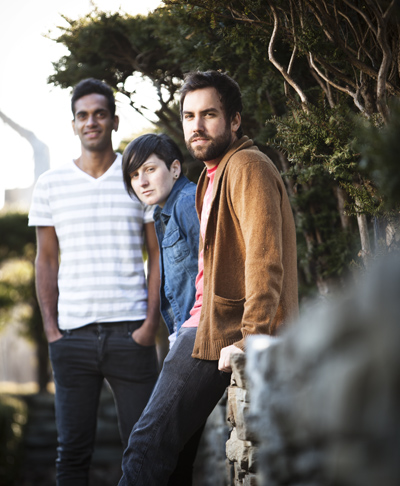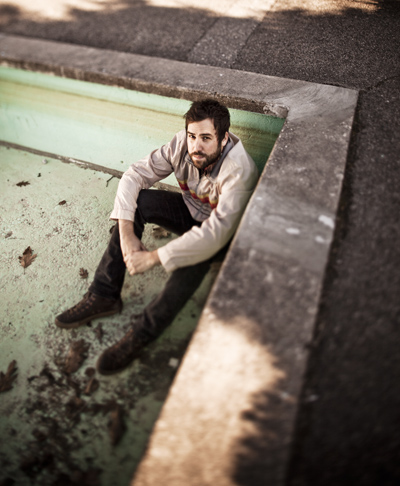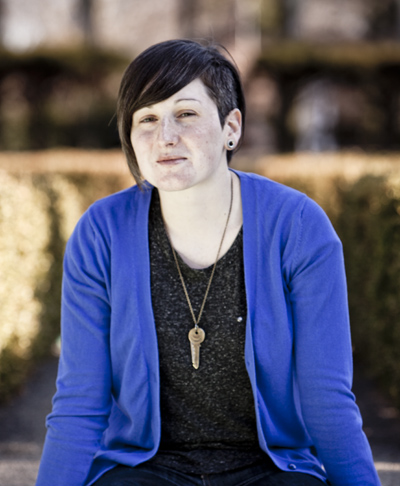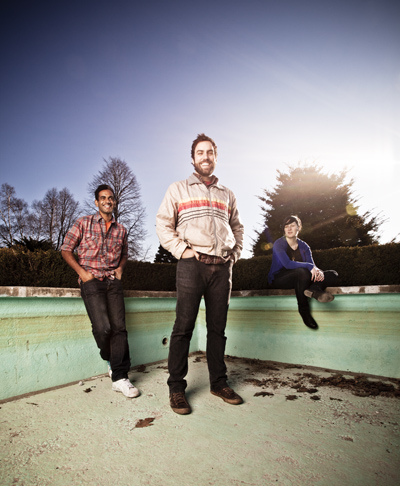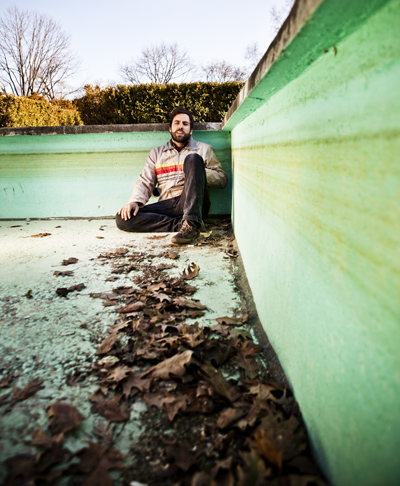 The four-member band, Paradise Animals, is breaking onto the scene and introducing themselves to the public with a self-titled seven track EP. But it's just the first step toward their evolving future. With only 12 shows under their belt and a guarantee to make the listener uncomfortable, the group is embracing their self-produced sound.
Paradise Animals dropped their collection of seven songs, backlogged from earlier works of front-man Mark Andrade, on March 3 at the Drake Hotel. Live action visuals and reflections of the concert in real time, created by LiveActionFezz, danced around them on stage as their sound cascaded out to a group of family, friends and even unfamiliar faces.
"It was a friends and family celebration. It was a really successful night and it exceeded expectations," says Mark.
Even with the intense dedication the group exudes, they have already gone through three drummers in just eight months. Their original drummer, Mike Zimic, who along with a family and full-time high school teaching job,
had no time to make it into the city or perform on week nights. The second drummer balanced another band and university. Now with their third drummer in place, Adam Scott, they're just seeing how it goes after only performing with him twice. "It's hard, especially as people get older and start having lives, they're not into just playing in a band," says Andrade.
The three that have remained a part of Paradise Animals since the beginning balance day jobs and other musical projects too. Andrade's previous group, Green Go, has since dissolved for many of the same reasons: some members got married and practice time couldn't be scheduled. "The beginning of Paradise Animals was the end of Green Go," he says. During the day, Andrade suits up to teach English literature, "It's a fine balance. I play shows at night and teach by day."
Aside from the days spent channeling into the moody melancholic sound that Paradise Animals exudes, Kerri Silva rocks her folky blues side in her other band, We Are Growling Woods.
Both of her musical endeavours are a huge contrast to her days spent at an audio post-production company where she makes audio for film and television. "Right now I'm doing kids cartoons," said Silva. "I make farting noises for kids while [Mark's] teaching English literature."
Then there's Gary Pereira who joined an activist drumming group, Rhythms of Resistance, who help facilitate protests for various social and political rallies. He also owns his own planet friendly landscaping business in the summer.
For a group that balances the seriousness of teaching, production and sustainability, their approach to music is lighthearted. For example, their first EP features a saxophone that they recorded in the bathroom of Andrade's parent's cottage. And, if there is one thing you should request at their next concert, it is the most unusual sound the band calls "Gary's noise." Sitting outside a Starbucks near High Park, Pereira gets into character and belts out his light vibrating buzz. Even Andrade has his own vice: a tendency to sing everything in operatic creed.
It's these types of goofy moments that make it easier for the timid performers to get prepared to rock a stage. The laughter during this interview can't be compared to their on stage performance that they claim is "in development and a tad uncomfortable." As an audience member, we miss the backroom prep when they "make goofy faces to try to calm each other down."
An upcoming slot in Canadian Music Week is garnering this band some much-deserved attention (and time to practice performing), with a line-up at Sneaky Dee's alongside OTM alumni Dinosaur Bones and Bear Hands.
The band will be releasing a series of cover songs over the internet in the next few months from the likes of Bonnie Prince Billy and Leonard Cohen. They have chosen stripped back acoustic performers that they admire, and are looking to recreate these songs with an emphasis on electronics and experimentation.
"It sounds clichéd but we don't want to get slotted into one category, we want each new release to be seen as a sort of departure from our last," said Andrade. "Right now, we're letting people get to know us through this first set of songs that we have been working on."
Once the backlog of material that Andrade has been working on is cleared, the band is going to work together to produce some new material with inspirations from all four members to enter a new territory of sound.
Silva then adds, "[Our music] will just naturally change and evolve into something slightly different but that's how we will grow as a band."