⁄

Rock Steady
Raw, sparkly and oversized: Rouge Jewelry is turning heads everywhere it goes.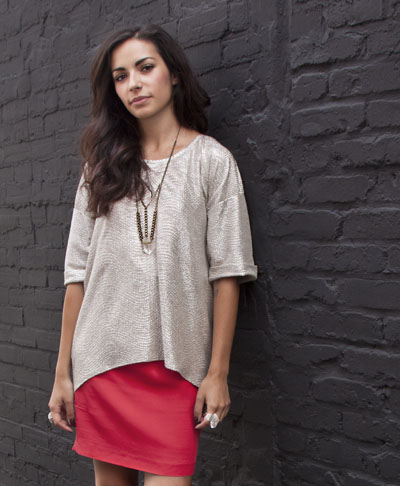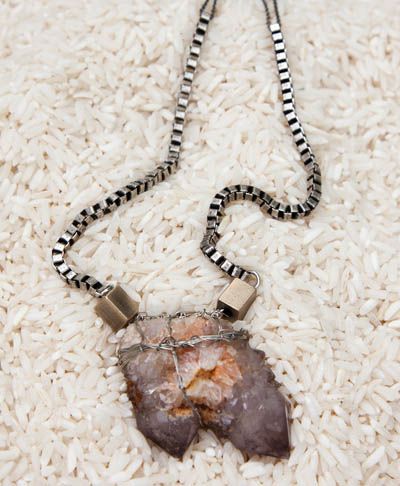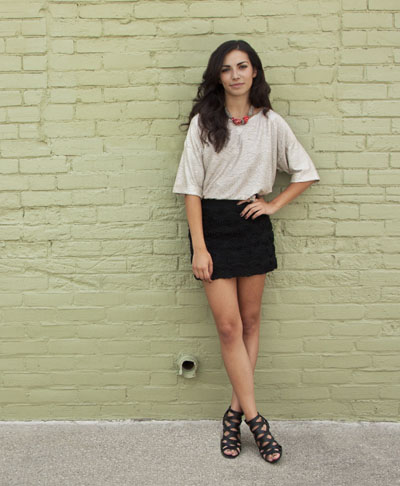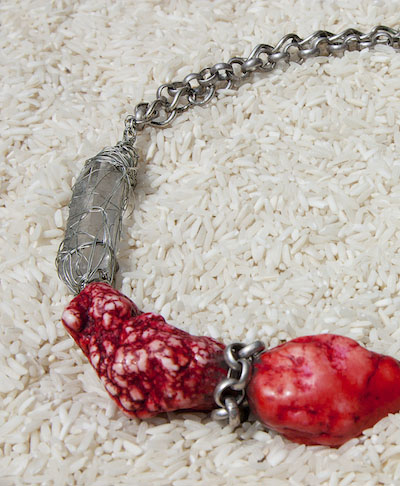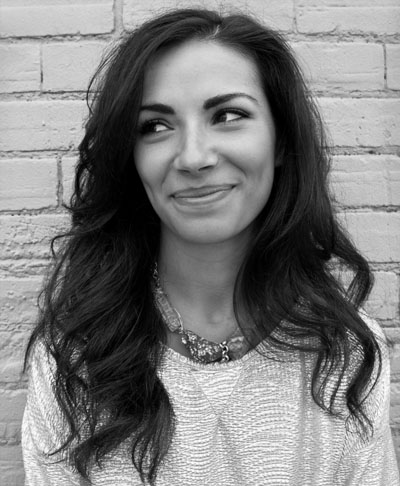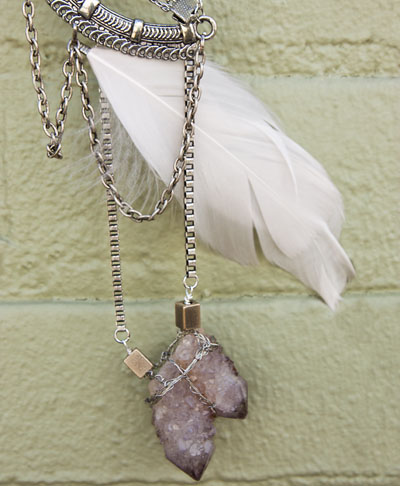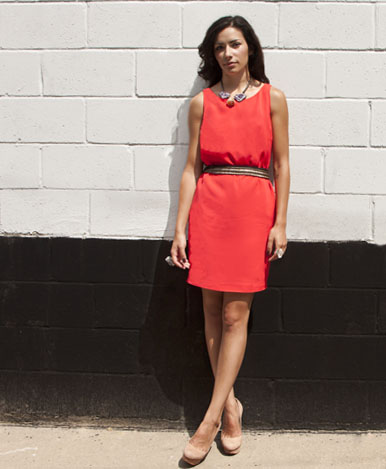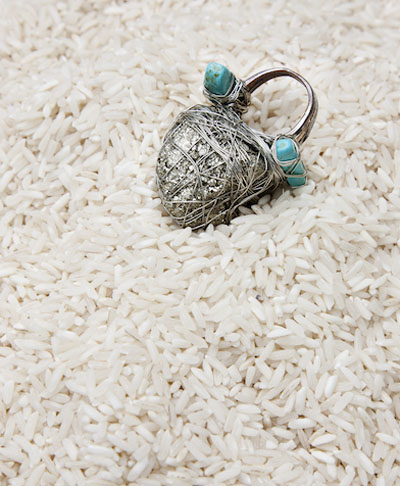 Using the history and glamour of her Romanian heritage, and the knowledge she learned through Ryerson University's fashion program, Iulia Ilisan creates unique statement jewelry out of stones, crystals and chain. Her brand, Rouge Jewelry, is about to hit the next level as Ilisan moves to the west coast of Australia in the fall. She sits down with OTM in a cafe on Dundas West to chat about Toronto's fashion community, working with her hands and the value of a good stone.
Sophie Yalkezian: How did Rouge Jewelry start?
Iulia Ilisan: During the summer of 2010, I came across a store that sold raw stones and crystals, and just seeing the stones was a huge inspiration to start the line. I could envision all of these different things I wanted to do with them. It just took off from there as more and more people became interested in buying from me, and I realized that the jewelry line had the potential to be a career.
I always had the idea of starting a line, and I had attempted it before but it didn't work out because I was approaching it from a sales perspective,
rather than a creative one. But this time around, the things I wanted to make weren't things I had seen anywhere. I almost didn't want to sell them because I wanted to keep every single piece!
SY: You moved here from Romania; what was that like?
II: I grew up in Romania and came to Canada when I was 12, so I turned 13 here. Thirteen is a confusing age in and of itself, but then imagine if you were also in an entirely different world! That year whipped me into shape.
SY: Does your background ever play a part in your jewelry?
II: Absolutely. Being Romanian means having so much history behind you. My parents lived through harder times, and having been through that gives a tight knit feeling to the family. Hard work is expected – you work for what you want. It makes me feel grounded.
There is also the fact that fashion there is so important. People get dressed up just to walk down the street and buy groceries. They really take pleasure in dressing up.
SY: What's your process usually like when you're making jewelry?
II: It's a consuming process. I'll start a piece and figure out what I want to do with it, visualizing different design and stone texture combinations, but I won't finish it for the sake of finishing it. I'll leave it alone and work on something else, and then return to it the next day with fresh eyes.
I've realized now that the hard, physical work involved in constructing the jewelry by hand is what I enjoy most about the process. I like coming back and revisiting a piece, and making it that much better. Sometimes I can't feel my hands at the end of the day, but seeing the finished product is very satisfying. I've always liked working with my hands.
SY: Your pieces are such statements. Why stones?
II: The stones are a huge inspiration for me because I have always liked big, bulky, jewelry; anything raw and oversized that sparks attention right away. When I go to buy my materials, I always say that if it looks like it could have been from Ancient Egypt, I want it.
And I like anything that can hold energy, power, and significance. I'm always inspired by magical symbols and happenings, by the possibility of something sacred hidden in something normal. A lot of people believe stones hold different powers to protect or to give strength and they can be beautiful statement pieces easily filled with meaning.
SY: Where can people buy Rouge jewelry?
II: You can find it at Bicyclette Boutique on Queen Street, and I also sell it online through my Etsy store.
SY: What's it like being a designer in Toronto?
II: Because Toronto's fashion community is smaller, people have a bigger dedication because they are working harder to make it. And I definitely appreciate that. And everybody I've met while working so far has been totally willing to collaborate and help others out.
SY: What's next for you?
II: In September I'll be putting things on hold in Toronto for about a year, and moving to Perth, Australia.
SY: Any plans for Rouge while you're there?
II: Yes, my plan is to rent a studio, and have kind of a half-store, half-studio. I'll be working in the back and then I'll have all my jewelry in the front. I can visualize it perfectly – somewhere by the beach.
I'm especially excited that I'm going to Perth because it's on the west coast where they do lots of mining. So in terms of the stones, I can only imagine what amazingly varied pieces I will discover.