⁄

The Girl's Golden
The Coppertone is bringing her own brand of Blues music to Toronto and beyond.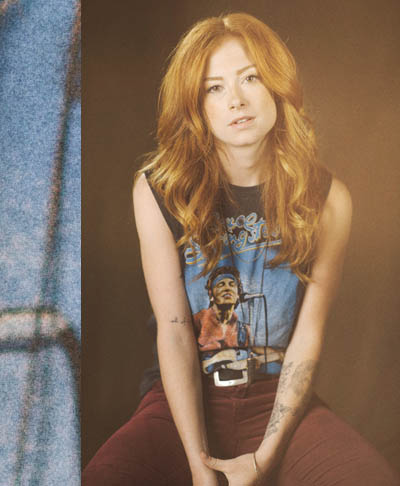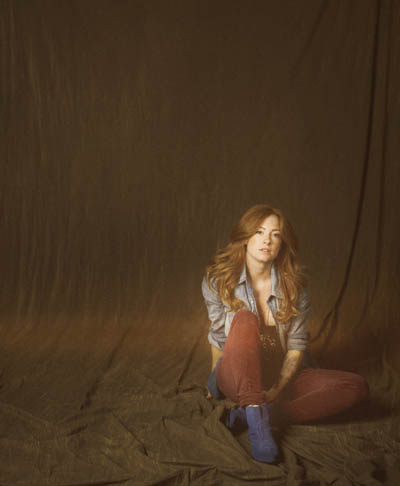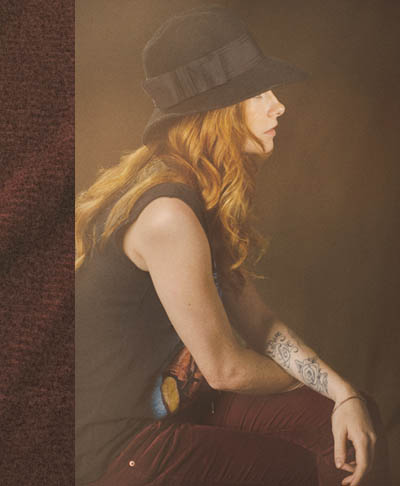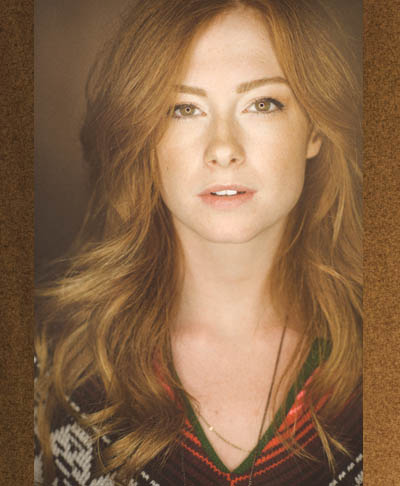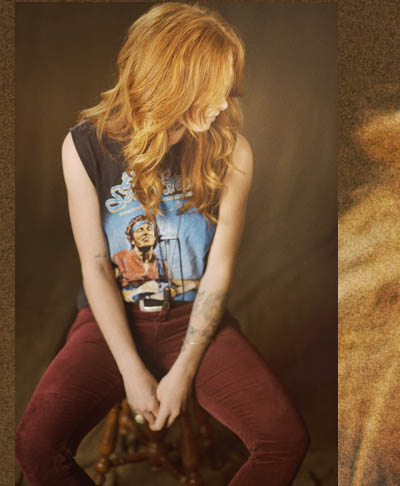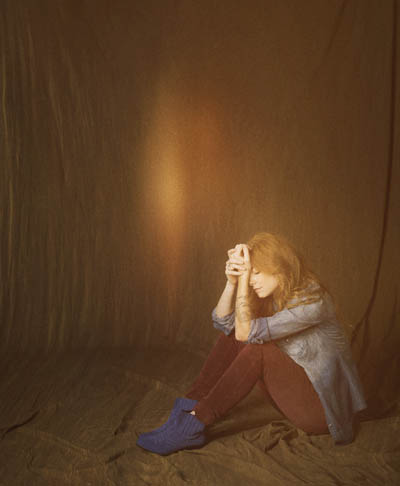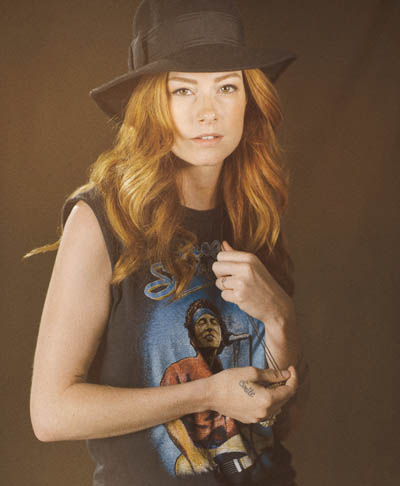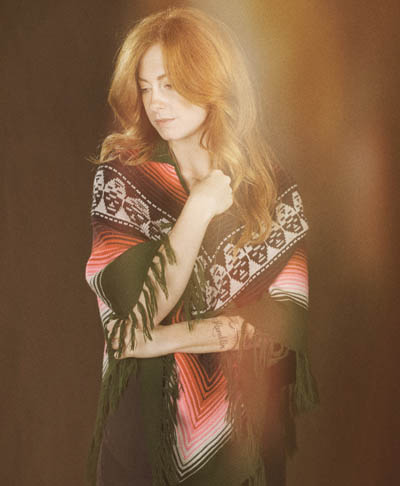 [audio:http://otmzine.com/wordpress/wp-content/uploads/2011/09/04-Black-Water.mp3|titles=The Coppertone - Black Water]
Amanda Zelina (aka The Coppertone) is every bit the rock star that kids like me fantasized about being. Her voice wails like a seasoned pro and her guitar talents are evident – look no further than a YouTube video of her covering Robert Johnson's Ramblin'. Combined with her enviable tattoo collection and trademark mane of red hair, there's no doubt that The Coppertone has the potential to be a million-dollar venture.
She writes pop songs with blues sensibilities at her home base in King City, Ontario, where she grew-up avidly listening to the blues in a house on a dirt road with her parents, brother and sister. She's adamant about the importance of the rural locale to inspire and authenticate her sound and song writing. Even when she can't be in King, she surrounds herself with pictures of landscapes of the countryside and wide-open spaces.
Zelina admits that song writing is not something that comes easily to her; in fact, it creates considerable anxiety.
One time, during a bout of song writing anxiety, she intuitively picked up her sister's guitar, promptly learned a couple of chords and proceeded to Google guitar schools. The Musician's Institute in Hollywood was the first to catch her eye, and for a very interesting reason: "I had fallen in love with someone I had never met, but I knew that they lived in L.A." Not knowing the first thing about playing the guitar, Amanda the romantic had a guitarist friend take the entrance exam for her. Two months later, she was at M.I. for what she thought was some kind of orientation. "It was actually an interview," she explained. "They asked me to play a pentatonic scale in G minor, and I was like, 'Uhh…' So I fessed-up and basically pled my case. Maybe it was pity or maybe it was just for laughs, but they let me stay. Turns out it's a school for people who've already graduated from music school."
Although she had never picked up a guitar, Zelina had been singing in bands throughout her youth and young adulthood from heavy rock to a girl/guy pop band. They had management, toured and rehearsed in a boot camp-like fashion.
"In high school I was always taking naps in the nurse's office. The nurses would be like, 'What are you doing?' and I'd be like, 'Girl/guy pop group,'" she reflects on with a laugh. That was her first introduction to the industry. When she wasn't singing the national anthem at country fairs with her pop group, Zelina was beginning to immerse herself in hip-hop culture. She was a graffiti artist, a break-dancer and even an MC in a short-lived rap duo with one of her pop group band mates.
Zelina went through a lot of musical experimentation before her move to L.A., but her tastes always came back to the blues. "I remember being really little and just knowing that I had to do something important," she explained. "I knew I had to communicate and I knew I had a purpose. It wasn't until I started playing shows live though that I realized that that was what I wanted to do. I needed to do something on a very global level. I still feel like it'll be something great. I didn't question whether or not it was a possibility, I just made it happen."
Zelina credits The White Stripes and The Black Keys with opening up a niche for her brand of Blues in the mainstream.
"While living in L.A., I listened to The Black Keys, they were an inspiration and told me that there is a place in contemporary music for what I do." This spring she was playing the El Mocambo as a part of NXNE, and saw Dan Auerbach of The Black Keys walk by after the show. "I pulled him aside and got to talk to him. I sent him some demos and he called me back and gave me feedback on them. It was exactly what I wanted. It was huge, my idol telling me that he thinks I'm talented." She then played the band's after party at the Molson Amphitheatre.
The smallest of Zelina's tattoos is a dime-sized heart on her ring finger. It represents her marriage to music and her commitment to persevere. Her talents, ambitions and confidence are impressive, and they've brought her this far already. This country girl is charming the pants off the Toronto music scene and is bound for further greatness and love worldwide.