⁄

Out of the Ashes
From the end of two bands, comes the beginning of Volcano Playground.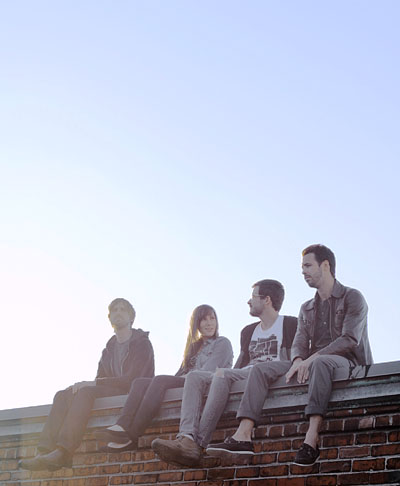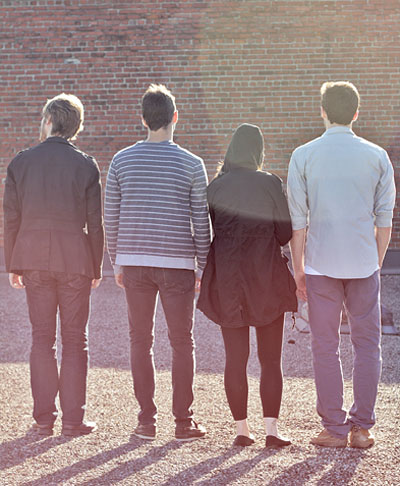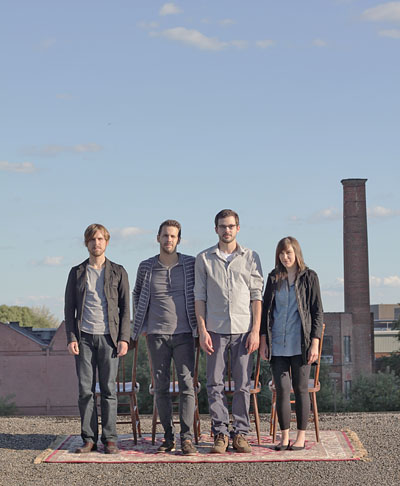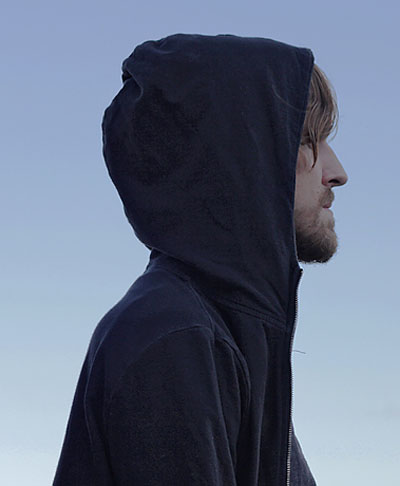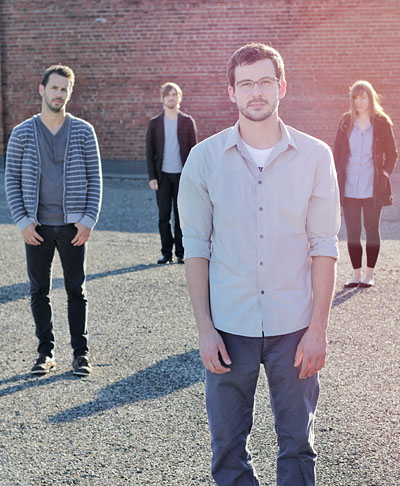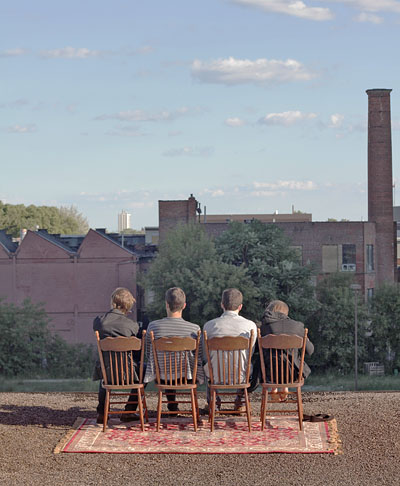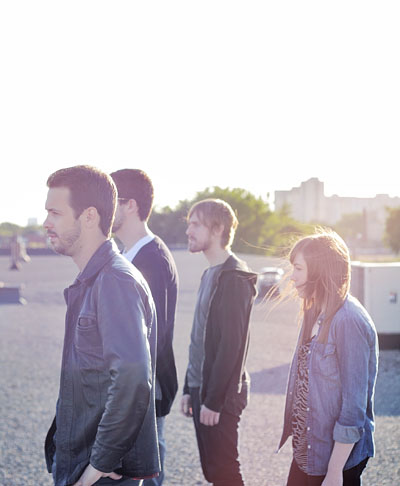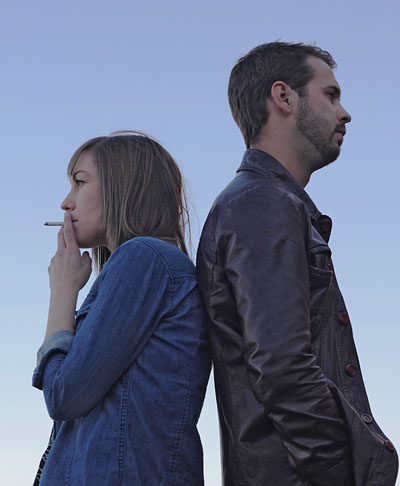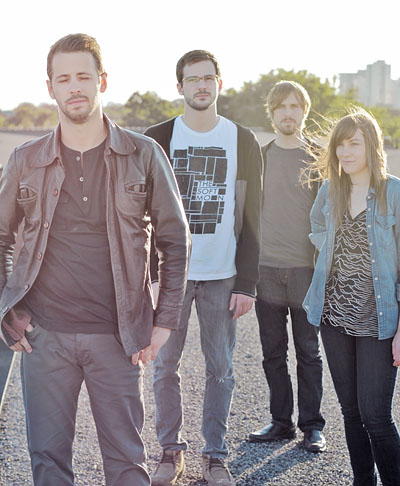 The Beatles, The Clash, Black Sabbath and Rage Against the Machine – all famous bands that created an enduring musical legacy – and all famous musical runs that ended in messy breakups. But just because the disbandment of some of the world's most memorable musical talents meant that their music had come to an end doesn't mean that breaking up is always a bad thing. For Toronto-based group Volcano Playground, breaking up was, in fact, how they got their beginning.
In 2008, the bands that Jackie Game, Jakub Hladik, and cousins Mark and Pete Plishewsky were in all split up, consequently creating an opportunity for a new musical group.
"I was in a band that played around here in Oshawa," says Game. "Jakub was doing some solo stuff and Pete and Mark were in another band as well. We were all local and had seen each other play and when two of the bands eventually broke up, we all came together and formed this one."
"It was really hard in the beginning, sorting out our sound," adds Hladik. "I was the lead songwriter in my previous band and I did some solo stuff, Jackie was the lead songwriter in her band and Mark was the lead singer in his band so we were three lead singer-songwriters, all sort of put together in the same band."
Slowly, the members of Volcano Playground began to piece together the different sounds of their respective musical pasts, combining those elements to develop the post-punk, electronic sound heard clearly in songs like 'Waiting' and 'Outer Spaces'.
"Recently, we've gone sort of more post-punk," says Hladik. "We were playing stuff that's a bit pop-ier, more upbeat. Now we're going a little bit darker and a little bit more experimental, but we still want to keep the pop structure."
As they explore their sound, Volcano Playground has been fortunate enough to work with Dave Neufeld of Broken Social Scene and Mean Red
Spiderson re-recording pieces of their album. One of these pieces is Waiting that they're looking forward to being released on a compilation titled Stars and Suns.
"It's a lot of stuff because we listen to a lot of different music and we try to combine everything that we like," adds Game.
Citing musical inspirations such as Portishead, The Black Angels, Radiohead and Toronto-based band Grounders, Volcano Playground often goes about producing music by creating the sound of the song first, before working out the lyrics.
"We tend to write lyrics after and the emphasis tends to be more on how things sound phonetically and how they work with pitches and melodies," says Mark Plishewsky. "A lot of times for me, the message or meaning of the song is derived after the fact, which is what I always liked about other people's music."
"I'm the same," adds Hladik. "But then at the end I really try to find a theme, but it's totally different every single time."
Also drawing inspiration from Toronto locales such as Trinity Bellwoods Park, the band has travelled all over the GTA playing shows like during NXNE. One of their first and most memorable performances was both local and a secret.
"We were asked to play a secret show at an undisclosed location somewhere in North Pickering," says Plishewsky. "It was just a friend of a friend who arranged it and then we kind of showed up and we had no idea what it was — it was really like an abandoned warehouse — and it was just a huge party with a lot of people there. This is when we first started so a lot of people hadn't heard us at all, but the reception was really good."
Since their start three years ago, the reception for Volcano Playground continues to be a warm one.
"We've been really lucky that it's always been good," says Hladik. "Occasionally, which is actually great, a writer actually has a little bit of criticism but generally it's been really good – Toronto's been good to us."
Although Volcano Playground's music is spreading faster now than ever, the band maintains that their love of music has little to do with gaining fame or fortune.
"For me, it's about the numerous ah-ha moments that you get just from the creative process and the recording process," says Plishewsky. "You just get so many of those working with music and I've never really found anything else. Most times that fuels your fire to find the next one."
"I've grown up around music, I work at a job that's music, I went to school for music, everything is just music related," says Game. "I don't even think about doing it; it's just a part of my life in a heavy way."
"I just love creating something that wasn't there maybe five minutes earlier," says Hladik.
"When you're first writing a new song and it's almost got a life of its own and you know that literally an hour before, it didn't exist – that's kind of fun."
And as for their hopes for the future of Volcano Playground?
"To make music that we really love and that hopefully other people will enjoy as well," says Game. "The big thing for us is to actually enjoy what we're making, more than anything, because if we don't like it, then there's no heart and then what's the point? We want to put a record out, and hopefully tour, travel a bit and get our music to as many people as possible – really, we just want to make good music."