⁄

Yesterdaze
Painter Megan McCabe reminds us of the stimulating quality of Canadian nature in scenes of familiarity.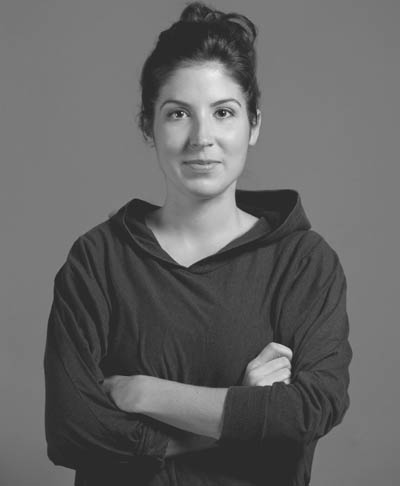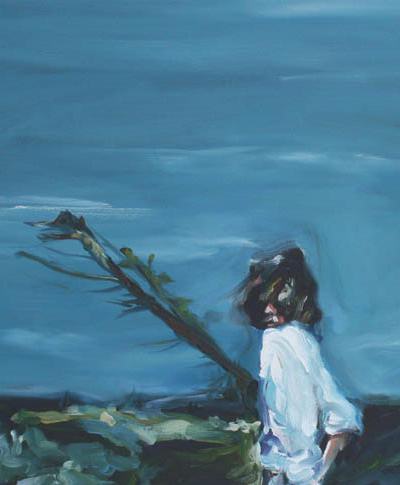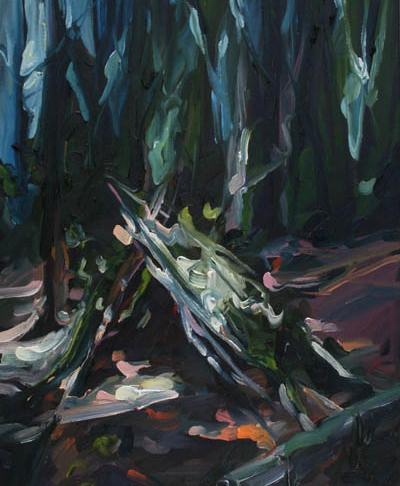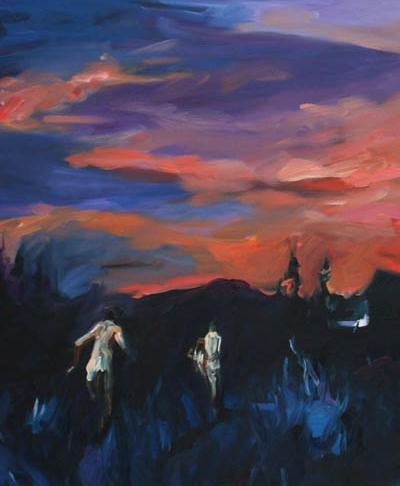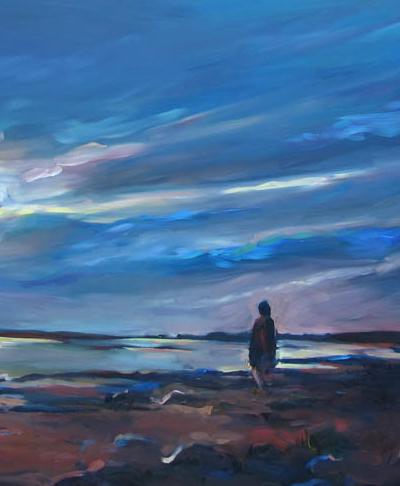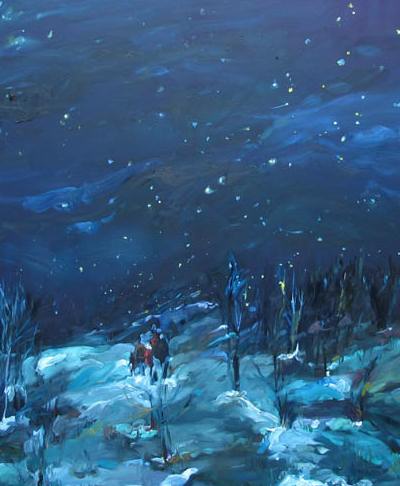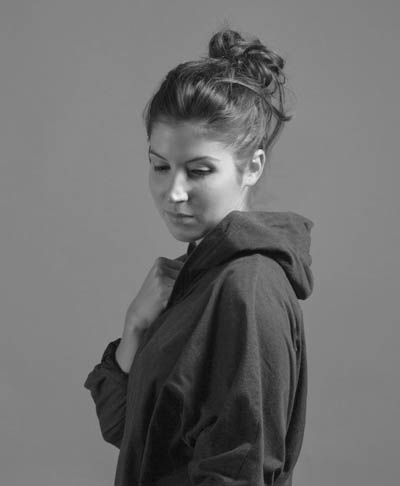 It's that special song that you abandoned long ago. When you hear it your heart jumps back to a fond moment in the past and you explore that memory and the feelings you had at the time, perhaps even discovering something that was folded into your psyche and forgotten about. Megan McCabe's paintings speak to the same outcome, a sting of nostalgia.
The concept began with her thesis project at OCAD. "I was really trying to think about a subject I could be completely honest with; I wanted to pull from a place that was familiar to me," she explains. The combination of her personal and friends' photos (as well as some found hiding online) inform her pieces, using a mish mash of images that depict independent experiences to ultimately form a widely recognizable result. "I can be using a figure from one photograph and the background from another. To me, it's a big deal to find the most interesting environment for the most interesting figure. I love painting the figure but it's a challenge to get the environment right, to create a bit of awkwardness or tension."
As a kid, Megan spent a lot of time camping and outdoors, experiences that are captured by some of the photographs she draws from. "I have a very close extended family and in my childhood we had a little Sprint trailer and we would go out east and out west: places like Algonquin, Muskoka and Manitoulin Island," she recalls. Her loose brushwork depicts figures interacting with the natural world, often camping or in countryside settings, stressing the way these settings tend to inspire reflection.
As surprising as it is, Megan never intended to be a painter. "I went through art school with the plan of going into art therapy; I even applied to schools for it. I had a teacher who encouraged me to pursue painting and told me it was something that could work for me. It definitely wasn't my plan. I'm going with it and I'm learning from it and I couldn't imagine doing anything else." When she was young, Megan was torn between pursuing two childhood dreams: being a female basketball star or an artist. "I still am a little bit of an athlete at heart; I've been playing sports my whole life. Sometimes I get pulled back in that direction a little bit," she tells me.
Megan has been with LE Gallery in Toronto for two years and has had three shows there. "The first show I had was really interesting – it was a lot of random pieces of my work and I wasn't sure how to put it all together. I learned a lot from it. This last show made me realize I want to be working a lot larger. I've been really careful about that because I want to ensure that if I'm going to be pounding out 6 by 6 foot paintings that they're really worthy of being that size; I wanted to know I was in the right place to be working in that scale," she explains. These new larger works will be shown some time next year at LE Gallery.
I'm curious to know if Megan's searching for some meaning through years working within this theme. "There's something that I have to be able to find in my work that probably is a reflection of myself that I'm trying to discover, if that makes sense," she laughs. "I suppose I'm trying to find comfort; a lot of my figures are wandering through a landscape trying to find security."
Megan has an ample supply of influencing artists to tell me about including Kim Dorland (a Toronto-based artist), the Group of Seven, Janet Werner and Norman Rockwell. "As a child, I grew up in a house filled with Norman Rockwell prints: this was my first impression of painting. His narratives tell stories of this ideal American life and it influenced me a lot. In many ways I think I aim to paint a Canadian narrative that others can also connect with."
Whether or not you're outdoorsy or an avid camper, I think every Canadian can relate in some way to Megan's work.